This Is The Most LUXURIOUS IKEA Hack We've Ever Seen
There are some amazing reasons to visit IKEA. You can drop your kids off at the ball pit, fill up on $1 hotdogs while you peruse the beautiful furniture and come home later with a new task to complete. However, the store does have some downsides. You're often stuck playing a game of Tetris trying to fit all your new purchases in the car boot and because of the store's popularity, your new prized possession can often be found in your best friend's house.
There are a group of very handy IKEA enthusiasts who are dedicated to transforming their IKEA furniture into one of a kind. They're known as IKEA hackers and with just a few tweaks they're able to transform your stock standard piece of furniture into something breathtaking.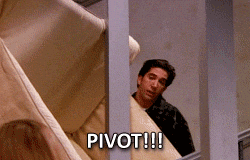 A Swedish company is also profiting off the popularity of altering IKEA furniture. Superfront creates handles, legs, sides and tops that fit IKEA's most popular cabinets. Unfortunately, the unique designs aren't available in Australia yet.

Source: Ikea Hackers

Source: Ikea Hackers