That feeling of your head hitting the pillow and getting an uninterrupted nights sleep is what dreams are made of. For a new mum that feeling seems like a destination well out of reach but Kristen & Nige want to help.
With Kristen as a new mum the show does parent related talk topics daily, and when they do talk all things parenting they'll choose the best caller each day to join them at Domayne to take a nap for the chance to win "the greatest bed known to man and woman" (according to Nige…)
Contestants will be dressed in their VIP Kristen and Nige pj's, eye masks and slippers on Friday 07th of May from 11am and be tucked into bed with a pair of ear plugs. Kristen & Nige will be there to read bed time stories and help everyone relax for the nap plus we'll have a coffee van on-site handing out free hot chocolates for the participants and other Domayne customers for the hour, there'll be no caffeine keeping anyone awake!
At the end of their naps everyone will be asked to turn over their pillow to see if they've won the golden ticket which will score them a Tempur pillow, mattress and adjustable bed frame! Everyone else will get to go home rested and with a new pillow to help them get a better nights sleep.
Prize Details:
The top 10 callers will receive a $200 Tempur pillow. The person who receives the golden ticket will win a Tempur Queen bed, adjustable base combo and sheet set.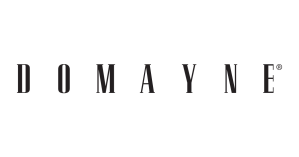 Sorry! This competition has closed!
To be announced!