Leading into Christmas Mix 106.3 is getting back on the bus and driving around the region, making stops to Pack the Bus full of essential non-perishable food items and toys for kids and families in need, because everyone deserves a Christmas.
The Mix 106.3 bus will visit registered workplaces, retail outlets and schools every weekday between 9am and 3pm over a 3-week period between, where people can leave food and unwrapped toy items on the bus.
We will offload the bus as required at the Communities At Work location where they will wrap and create care packs for those Canberra families in need.
The bus will be hitting the streets from 27th November to 15th December.
You can still register your school and business for a drop off point.
Thank you to everyone that has registered their businesses as a collection point!
If you can't make it to a scheduled stop on time, it is encouraged to drop off your items at an upcoming stop during their business hours.
Or feel free to drop off you donations here at Mix106.3 between the hours of 9am – 5pm!
[NOTE: please do not wrap your donations as this helps distinguish what items have been donated]
Bus Schedule!
Friday 1st, December
9:00am – Ngunnawal IGA
10:00am – Amaroo Coles
11:00am – Gungahlin Marketplace
12:00pm – Bonner Woolworths
1:00pm – Franklin Woolworths
2:00pm – Crace Supabarn
Saturday 2nd, December
9:00am – Dickson Shopping Centre
10:00am – Canberra Centre
11:00am – ARB Fyshwick
12:00pm – Majura Park Shopping Centre
1:00pm – Kingston Supabarn
2:00pm – Campbell Supabarn
Sunday 3rd, December
9:00am – Kaleen Supabarn
10:00am -Melba IGA
11:00am – Charnwood Woolworths
12:00pm – Dunlop Woolworths
1:00pm – Kippax Woolworths
2:00pm – Hawker Woolworths
Monday 4th, December
9:00am – Dickson Shopping Centre
11:00am – Headspace Queanbeyan
12:00pm – Queanbeyan GP Super Clinic
1:00pm – Canberra Centre
2:00pm – Projects Assured
Tuesday 5th, December
9:00am – Wright Woolworths
10:00am – Car Mechanical Services
11:00am – Mawson Woolworths
12:00pm – Cap'n Joe Cafe
2:00pm – Westfield Woden
Wednesday 6th, December
9:00am – Majura Park Woolworths
10:00am – Queanbeyan Woolworths
11:00am – Bungendore IGA
2:00pm – Solace Creations
Thursday 7th, December
9:00am – Gungahlin Marketplace
10:00am – Yass Woolworths
Friday 8th, December
9:00am – Erindale Woolworths
10:00am – Communities at Work Richardson
11:00am – Nectar Mortgages
1:00pm – Southside Dairy
Saturday 9th, December
9:00am – Mawson Woolworths
10:00am – Lyons IGA
11:00am – Westfield Woden
12:00pm – Jamison Coles
1:00pm – Belconnen Westfield
2:00pm – Kaleen Coles
Sunday 10th, December
9:00am – Dickson Shopping Centre
10:00am – Canberra Centre
11:00am – O'Connor IGA
12:00pm – Campbell Supabarn
1:00pm – Manuka Coles
2:00pm – Curtin Coles
All supporting: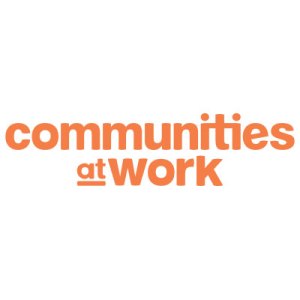 This is all possible thanks to our amazing sponsors: