When you think of Rock n Roll legends you think Mick Jagger, Bon Jovi and of course… Nige! Despite being the proud owner of two guitars, Nige can barely manage Smoke on the Water. He has always intended to learn, and this is the sign he has been waiting for as he will attempt to play the guitar live on the radio bringing you, Nige's Guitar Greats!
Each morning Nige will do his best to play (and not butcher) a Rock n Roll classic live on air. If you're the first caller through and can tell us the song Nige is playing, you will go in the draw to win a signed Bon Jovi guitar! The music genius that can decipher Nige's attempts deserves a piece of rock history! The team will put 5 people in the draw across one week.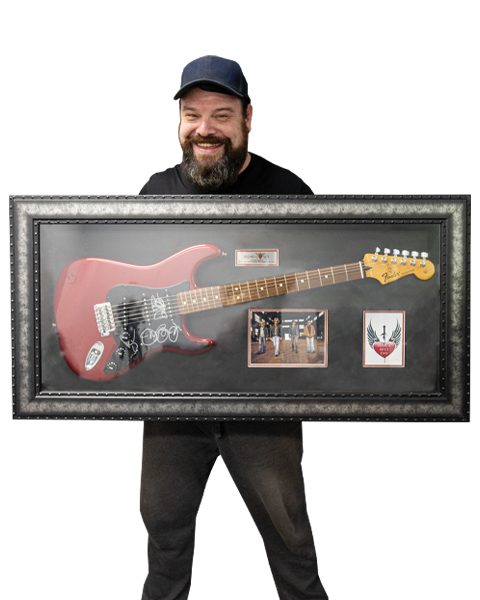 If you can't make it through on air, don't FRET (guitar puns won't stop)! If you pick up a Bronx Pizza across the week, take a pic of the Nige's Guitar Greats sticker on the box, and post it to your socials tagging both Bronx AND Mix106.3, you'll have a chance to go in the draw too!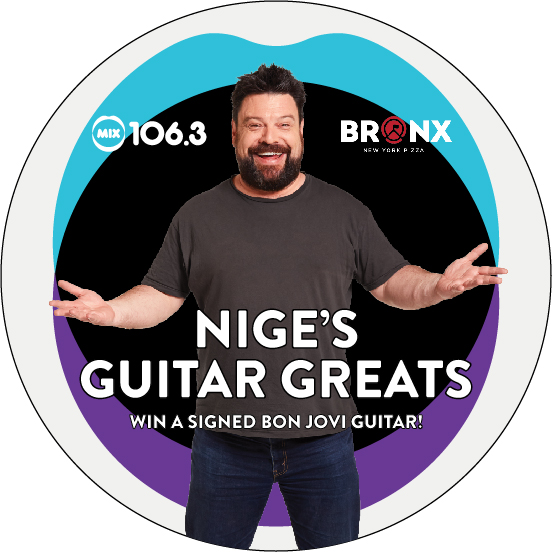 If you go in the draw you will get your name written on a guitar plectrum, then on Friday the boys will PICK their winner, get it? Honestly, the only reason for writing your names on picks is to be in theme and the pun! The four on air runners up will each receive a voucher to get 2 delicious pizzas from Da Bronx to the value of $50!
Sorry! This competition has closed!
To be announced!