Game Masters: The Exhibition is coming to the National Film and Sound Archive until March 9th. The exhibition features some of the world's greatest designers, characters, and 80 playable games.
As Nige is the biggest Gaming Nerd in Canberra, he's now chomping at the bit to see the Game Master's exhibition and wants to take a bunch of Gaming Nerds with him, on a day they won't forget. As Nige is a bit of a Gaming-Buff, he will take listeners on an exclusive tour of the exhibition. There will be nibbles and drinks for everyone invited!
To win a double pass to Game Masters, listen out for your gaming cue to call. You won't just have to be the first person to call through, but also identify what game the cue to call is from. Is it from; Mario Brothers, Minecraft, Pacman, Sonic the Hedgehog? Who knows!
National Film and Sound Archive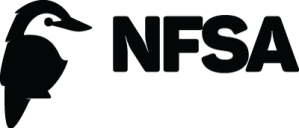 Sorry! This competition has closed!
To be announced!