Thanks to Bayldon Ag, Wilko & Courts have a bunch of Toro products to give away (including a ride on mower). The Wilko Show will be calling on all lawn mowing, gardening and backyard enthusiasts to join them as they broadcast live from Bayldon Ag on Friday 22nd November, because one lucky Mix106.3 listener will win themselves a ride on Toro Lawn Mower.
To win one of ten spots in Wilko & Courts' Clip n' Dip, listen out for Rev Head Reg on his ride on. When you hear Reg, give the Wilko Show a call on 6242 1063, and the first caller through will win a spot.
All ten contestants will meet at Bayldon Ag on Friday afternoon, for Canberra's biggest game of lucky dip! A massive bag of grass clippings will be placed in front of the contestants and in that bag of grass clippings will be 10 toy lawn mowers, all with a different number labelled on the bottom. When they are told to, they will start digging through the grass clippings, until everyone has pulled out a toy each.
From here the Clip n' Dip Prize board will be revealed, one prize at a time. For example; whoever pulled out the toy with number one on it could win $100 voucher, number 6 could be the ride on Toro Lawn Mower and number 3 could be the tent. No prizes from the Clip n' Dip will go in the order you'd expect. The best part is, everybody walks away with a prize (some bigger than others!).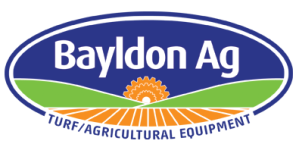 Sorry! This competition has closed!
To be announced!