Season 4 of The Crown was absolutely explosive, with people tuning in to see the introduction of Princess Diana, especially those of us in Australia who were eagerly anticipating the recreation of Princess Di on her Australia tour.
So what can we expect for the next season and do I need to brace myself for it all ending?
The answer is yes, unfortunately.
Production for Season 5 is set to kick off in June this year, which means we probably won't be getting any new episodes until 2022.
Deadline reported the production schedule took a large filming hiatus which was not coronavirus related.
Season 4 wrapped up the 80's finishing chronologically in December 1990, so Season 5 will most probably pick up in the '90s, a dishy time for the Royal family.
While nothing has been officially reported about the plot, the '90s saw three marriages broken and the fire in Windsor Castle all in 1992 itself!
The Queen herself dubbed that year as 'annus horribilis' because of how cooked it was for her family, so if that's how we kick off the decade, it's sure to be filled with drama.
And they would be SO remiss to not include Princess Di's iconic interview with Martin Bashir which has been re-emerging in the public eye recently because of its parallels with the Harry/Meghan interview with Oprah.
Now, you may or may not know but Season 5 was set to be THE LAST SEASON OF THE SHOW.
Writer/creator Peter Morgan: "As we started to discuss the storylines for Series 5, it soon became clear that in order to do justice to the richness and complexity of the story we should go back to the original plan and do six seasons."

— Netflix UK & Ireland (@NetflixUK) July 9, 2020
But don't panic, Peter Morgan the show creator went back on his original 5 Season plan and has now vowed to create 6 Seasons with the sixth being the last.
With events such as Diana and Charles' divorce, her tragic death, the Queen's golden anniversary and the deaths of Margaret and the Queen Mother there is way too much to cover in the 90s to fit in one season.
It seems like everyone's ready to wrap on the show as soon as they hit the noughties, which actually feels perfect.
News from the palace: we can confirm there will be a sixth (and final) season of @TheCrownNetflix, in addition to the previously announced five!

— Netflix UK & Ireland (@NetflixUK) July 9, 2020
Finally, last but not least, whilst Emma Corin absolutely crushed her role as Princess Di, the show cyclically replaces it's cast every 2 seasons to help with time jumps and freshen the cast, so she'll be replaced by Aussie actress Elizabeth Debicki!
But she'll be back in perhaps flashback form because of how bloody good she was as Di, so it's not the last you've seen of her!
[The Crown] Production on season 5 is set up to start on June 2021 and will be released on 2022. pic.twitter.com/Ur7UC9zxip

— best of elizabeth debicki (@bestofdebickis) March 17, 2021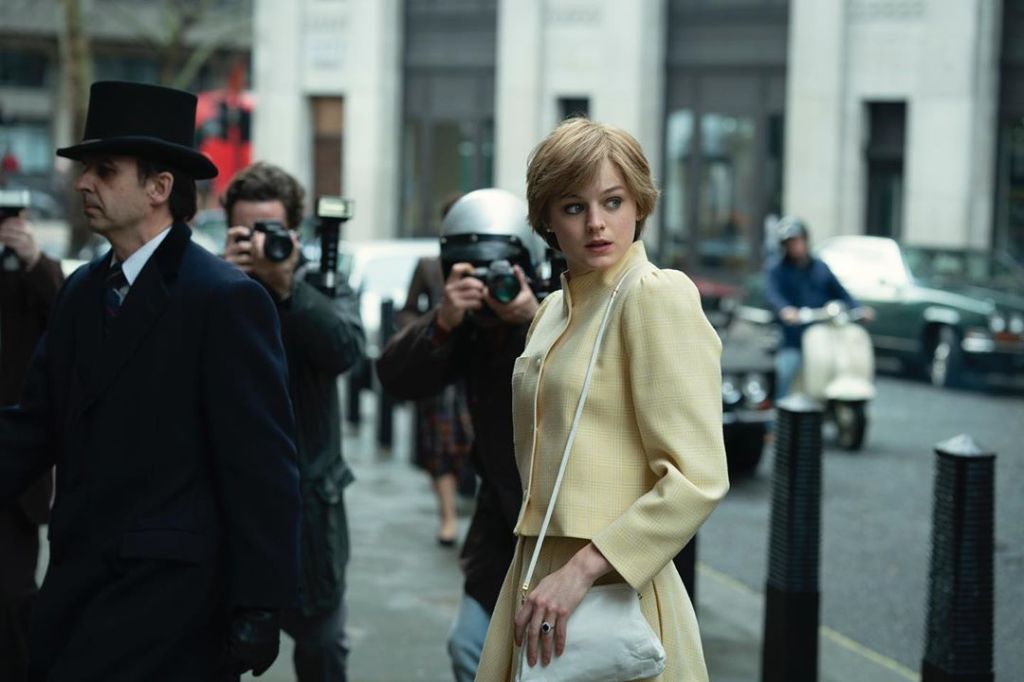 The incredibly talented Olivia Colman will be replaced by the equally talented Imelda Staunton to play The Queen.
Imelda Staunton will play Queen Elizabeth II in the fifth and final season of The Crown. pic.twitter.com/hUOob58A9p

— The Crown (@TheCrownNetflix) January 31, 2020