Former Married At First Sight Contestant Hayley Vernon recently joined a number of passengers on a domestic Jetstar flight.
Sharing her experience on Instagram, the footage showed a crowded plane with passengers cramming into aisles before disembarking.
There was no social distancing being regulated and travellers seated next to one another with no space between.
According to Australian Aviation Qantas Medical Director, Dr Ian Hosegood stated "Social distancing on an aircraft isn't practical the way it is on the ground, and given the low transmission risk on board, we don't believe it's necessary in order to be safe."
"The data shows that actual risk of catching coronavirus on an aircraft is already extremely low….as far as the virus goes, an aircraft cabin is a very different environment to other forms of public transport."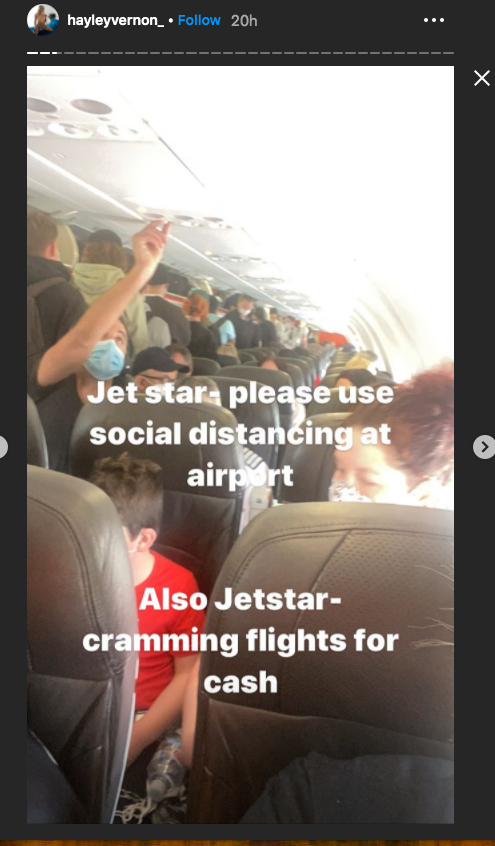 Qantas and Jetstar give their passengers with a 'Fly Well' pack which includes a face mask, sanitising wipes and some information.
People appear to be wearing face masks in the video uploaded and 'the direction of the in-flight airflow' has been used to explain the lower risk of transmitting the virus as it's ceiling to floor.
We should trust medical professionals however it's still a scary sight!