Michael Brunelli, MAFS success story with partner Martha Kalifatidis has revealed on Instagram why he believes none of the season 7 cast were included in the MAFS reunion episodes.
According to Brunelli, Nine apparently did not want any of the 2020 cast on the show because "they all went rogue" and "ruined their entire season."
Uploading a story to his Instagram responding to his follower's question 'Why did no one from season 7 (apart from Liz/seb) go? Is it bc their season was a mess haha," Michael captioned…
"Because they all went rogue. They sold their stories to the paparazzi so everything was public before the show even aired."
"In reality tv 'off-camera' doesn't exist (any time they aren't filming). The cast of that season had all their drama off-camera and it made no sense to the viewers."
"They ruined their entire season and it was shit to watch. I stopped because nothing made sense."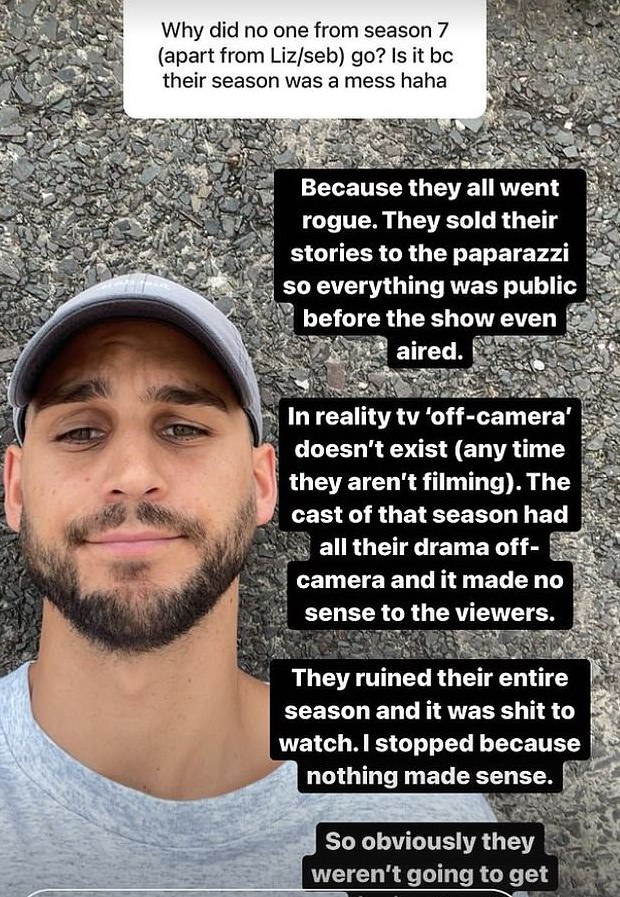 Lizzie and Seb were the only pair invited back having, at the time, been one of the shows rare success cases.
However, the couple split up a few weeks ago with their relationship lasting almost a year after their season finished.