While the COVID-19 pandemic has had a devastating impact on the local economy and business, our music industry has also suffered.
Gigs were cancelled left right and centre when this all went pear-shaped, leaving many musicians out of work.
But there is hope moving forward, as restrictions ease.
A special event has also been organised to bring our music industry back from the dead!
It's International Make Music Day on Sunday June 21, with Canberra musicians encouraged to play and sing out the front of their house for 20 minutes from 2pm.
It's held on the same day in more than 750 cities in 120 countries, will millions of musicians taking part.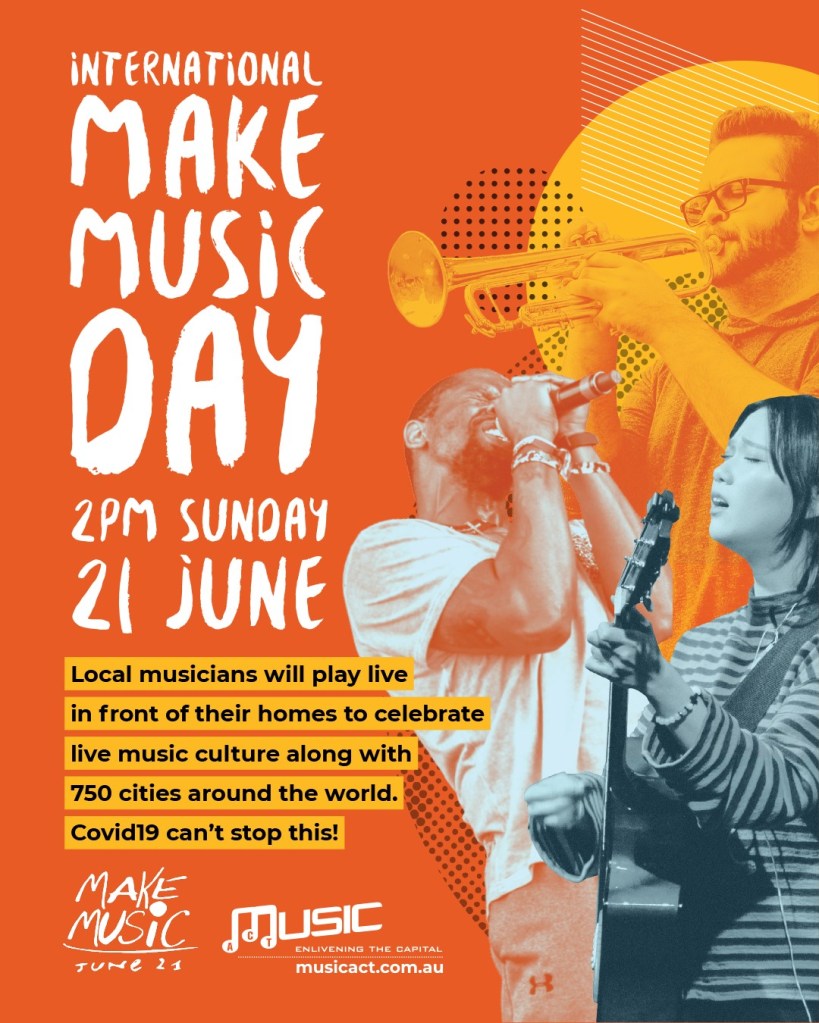 MusicACT Director Daniel Ballantyne said it's important we celebrate live music in Canberra and around the globe.
"Canberra has a great live music culture and we want the community and Government to make live music a feature of our recovery from the COVID-19 crisis," he said.
"Whatever their musical journey, wherever they are, they can play! I think it will be a fantastic statement to say that live music is an important part of our lives and it deserves to be part of our future."
So what are you waiting for Canberra? Get ready to play on your patio, do a banger on your balcony or rock out on your driveway!
Register on the MusicACT website today!