We don't have MUCH information on the matter, but we do have the most IMPORTANT information.
Our team got a mysterious email this morning from Netflix ANZ and all it said was…
Subject Line: 'Friends' fans, Netflix has an announcement for you.
and then
Friends: Season 1 – 10 is coming to Netflix Australia on 17th September.
I'm not even exaggerating. That was the whole email. I have proof!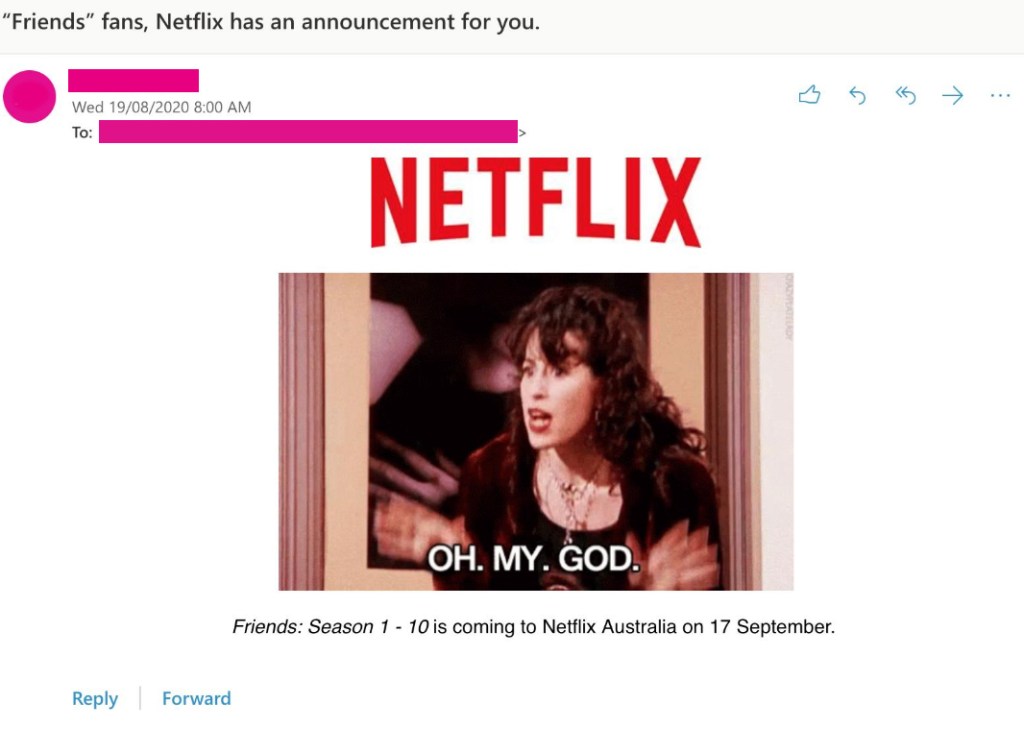 That's the whole email!
Short and sweet and you know what? Effective.
We know the 'What' (Friends: S1-10), we know the 'Where' (Netflix) and we know the 'When' (17th September.)
AND in other AMAZING NEWS!!!!
It's also being added to BINGE too! So, wherever you stream, you can watch Friends over & over again!
So I guess all that's left is…. see ya there!