Call me crazy, or maybe just a touch optimistic, but it feels like the sun is shining just a little bit brighter lately, as we get ready to bid a not-so-fond farewell to winter, and welcome in the warmer days of spring.
Pretty soon we'll be living that outdoor life again. Whether you're soaking up the sunshine on your deck, barbecuing under your pergola, or just kicking back in the backyard, make sure you're ready to relax with the right outdoor furniture setup for you.
Here are a few things to consider when styling your outdoor entertainment area.
Relaxing in Numbers
Sure, people named after certain British Columbia trekking animals might get out there and take on the wilderness by their lonesome, but in my experience, the outdoors is a place for friends and family. And when it comes to your outdoor entertaining area, you want to make sure you've got the right kind of outdoor lounge setup to make sure it's a place where everyone can relax. Something like this Cian 2-Piece Lounge at Domayne would be perfect for the whole gang to put their feet up.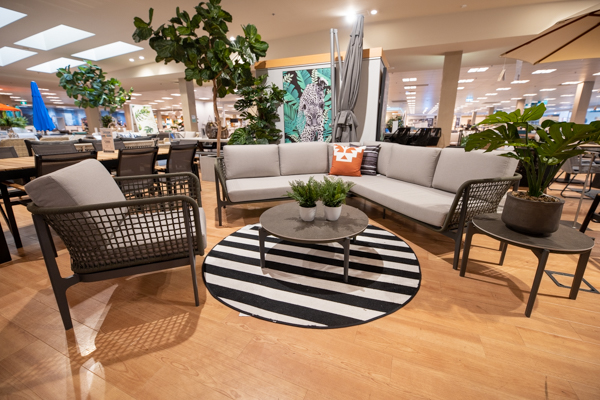 Brekky or Dinner?
Depending on your preferences, you might want to consider whether you style your outdoor entertaining area towards lunch and dinner events, or lazy Sunday morning brekkies outside. Choose elegant pieces with plenty of seating and surface area for lunch and dinners, but if brekky is more your thing, consider something a bit more relaxed; something that can accommodate multiple seating levels, like Domayne's gorgeous Estrella Dining Table.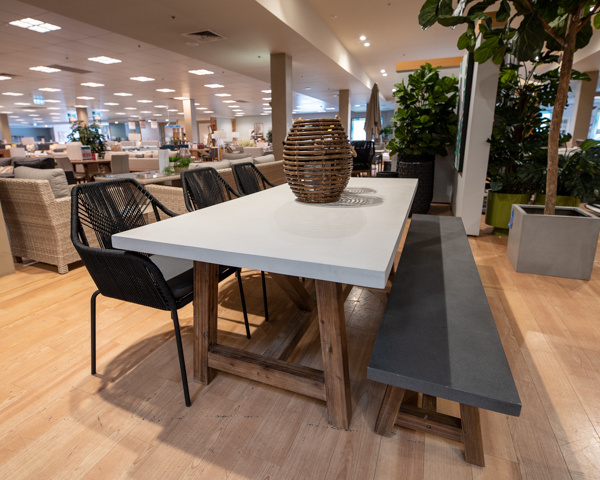 Set the Mood
The style of your outdoor furniture can drastically alter the mood of the area. Sticking with bold colours and stark whites can give your outdoor area a sense of sophistication, but it can also be a bit oppressive. Natural or understated pieces like the Malabar Outdoor Dining Table can go a long way in making your outdoor entertaining area a true relaxation haven. Throw in a few lighting decorations and you're ready to set the mood and entertain no matter what time it is.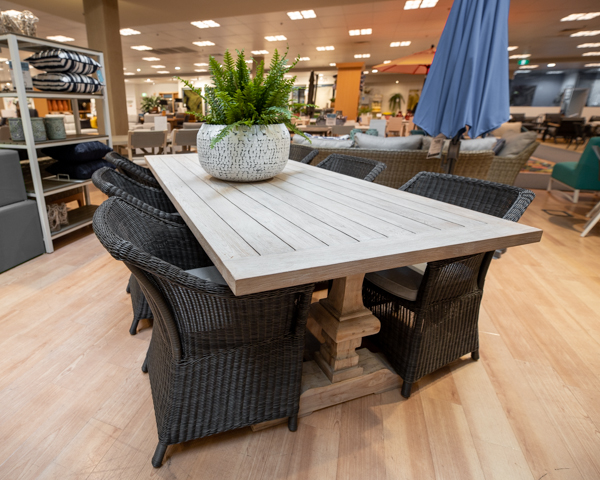 There is a huge range of outdoor furniture, so for more ideas check out the range at Domayne today.

Author
Chris Tankey