Need to add a little 'oomph' into your home? No, the answer isn't more couch cushions… Look no further than large Artwork Prints!
Large prints can amplify your current theme or be the new gorgeous centre of attention that your wall is calling out for.
But, we understand it can be a bit overwhelming to choose the right print for you, so here're a few styles that could work wonders in your home…
Colourful and eye-catching
Don't be afraid to use a little colour! A vibrant print can jazz up even the dullest of homes. Domayne has a wide range of large, colourful abstract prints, like the Grace Wall Art. This elegant piece will add a little bit of poise to your home, while the blue, green, orange and gold details will capture the attention of your guests.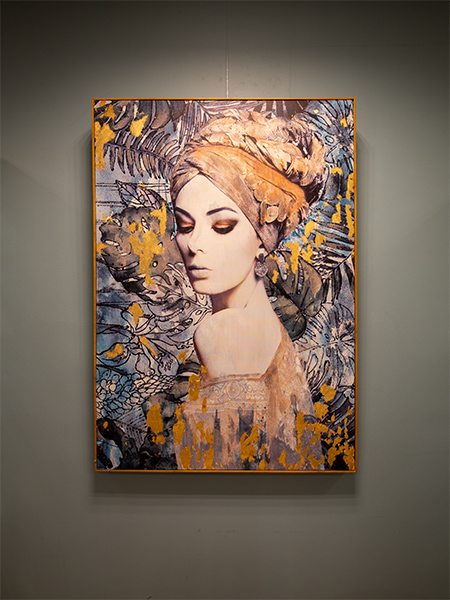 Soft and Subtle
Like a wheel of brie cheese, a soft and subtle print can enhance the things it's paired with. A light-coloured print with a simple design is the perfect solution if you want to add depth to your walls but keep the focus on other features in the room. It's also a great way to carry your colour scheme throughout the house!
Realistic looks
Whether you're trying to transform your home into a beachy getaway or a leafy green jungle, a realistic style print can really complete the illusion – Like Domayne's Moroccan Door Wall Art. It's exotic patterns, vibrant blue tones and gold detailing make it the perfect finishing piece for a Mediterranean Coast styled home. All that's left to do is to cook up some Morrocan Lamb and cous cous!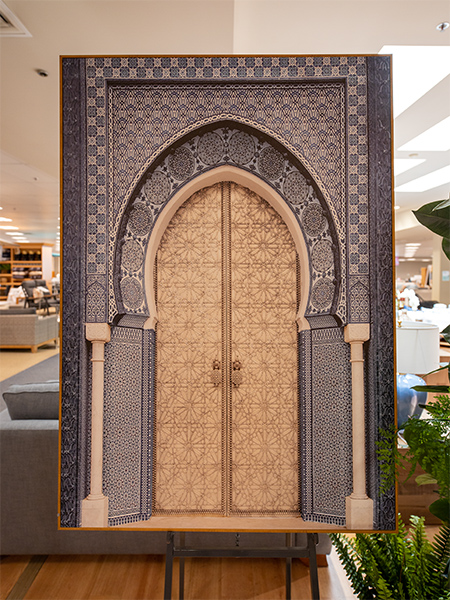 Simple but bold
Still unsure of a print style that suits your home? Keep it simple! A print featuring a small splash of colour or even a few effortless brush strokes could be the perfect addition.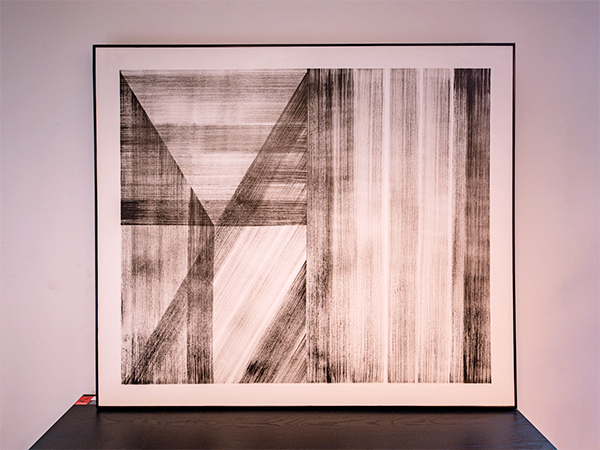 For more styling tips on how you can incorporate large prints in your home, check out Domayne today.