Don't you hate when you've arrived at a friend's house and have to awkwardly stand while they finish up in the kitchen? Are you supposed to lean on the bench? Do you perch up against the wall? Do you make your way to the couch and continue the conversation by yelling across the room? The solution is easy… kitchen bench stools!
Big stools, small stools, stools of all colours.
Domayne has a great range of stools to make your kitchen pop. So, here're three reasons why stools are a nifty addition that can transform your kitchen bench.
Make a statement with matching stool and dining chair sets
Nothing says sophistication quite like matching furniture sets. And thanks to Domayne, you have a chic range to choose from. Like this patchy-brown, leather, stylish set. A great way to have the colours and style of your kitchen flow through to the dining room. But don't forget the beachy fabric styles or classic black!
Create a new eating/hang out area
Get more use of your kitchen bench with the addition of stools. Not only will they create an ideal place for guests to sit while you're finishing up in the kitchen, but you've also created a breakfast bar! Not to mention, it's the perfect set up for the kids to join in cooking and practice their potato peeling skills, without crowding the kitchen.
Cater for more people
The footy lovers can huddle in the TV room during the game, while others have a wine on the kitchen bench near the cheese and biccies. What more could you want? Additional seats in the house should never be taken for granted.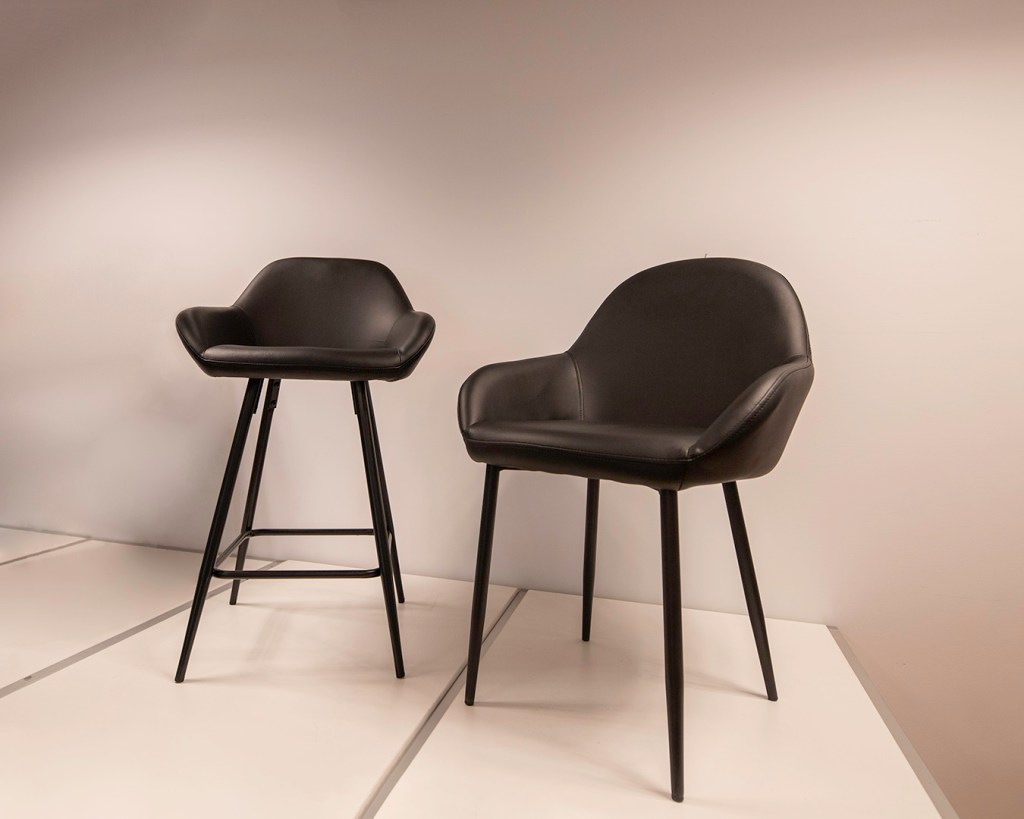 To make your kitchen funky and more functional, check out the range of stools at Domayne today.
Author: