You know, as we welcome in the new year, and bid farewell to the unpredictable Speed bus of a year that was 2020, I've started to take stock of all the things I want to leave behind me. Like counting calories for every meal — who needs it. Or getting on my own back for not getting enough housework done. But there's one thing in particular that's going to make 2021 a little bit easier. And that, my friend, is the gloriously laid-back world of faux plants.
And now, I'm here to try and make your 2021 a little easier too with The Why, The Where, and The How of faux plants.
The Why
If there's one thing 2020 taught us, it's that life is kind of like the ultimate mystery theme park, and you never really know what kind of rollercoaster you're on. You might be trying to dig up the garden, get the house painting done, or just get the groceries out of the way, but life will always throw a curveball at you. But with faux plants you can achieve the kind of green serenity others only dream of without any of the hassle. There's basically no maintenance. Just place them where you want and enjoy. They're the lazy river of theme park rides. And I don't know about you, but a good old lazy river sounds just about perfect right now.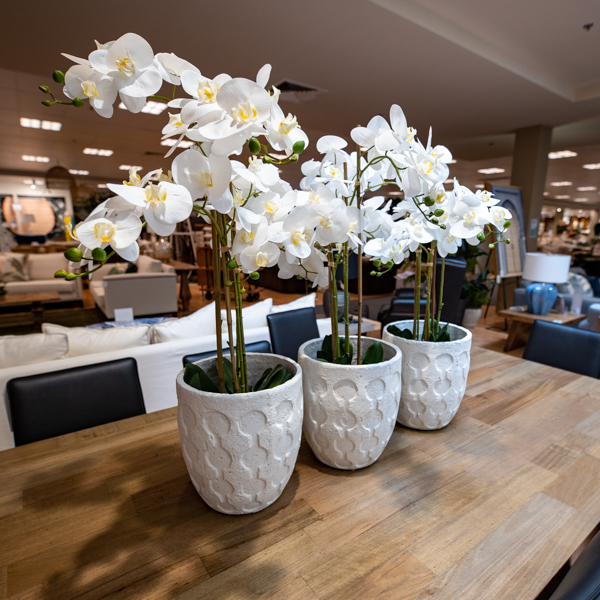 The Where
This one's easy. Head to Domayne! Their high-quality faux plants are ultra-believable, offering you a super easy way to bring a touch of elegance and sophistication to your décor.
The How
Using faux plants around your home all comes down to what you're trying to achieve. Using something subtle on a kitchen shelf, like the Staghorn Vine plant from Domayne, will make your cooking area feel rustic and inviting, and add a sense of verticality. On the other hand, placing a few bold faux plants outside, like Domayne's highly detailed Boston Ferns, is a great way to instantly transform your outdoor spaces into a green haven. Or for something even more striking, consider using something like the beautiful Foliage Vertical Wall, perfect for a rocky garden feature, or modern indoor masterpiece.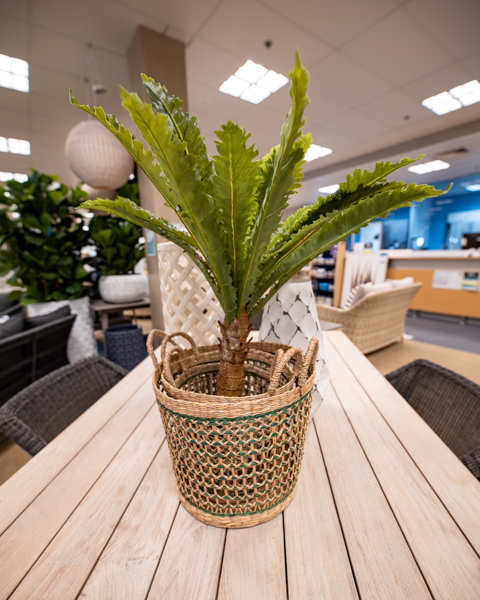 They've got a huge range to check out, so for more on the world of faux plants, go see Trent and the team at Domayne today.

Author
Chris Tankey