He's going to win right? We know he's going to win
He has to win?
It would be insane if he didn't win at this point, I don't know, just an opinion.
He's pretty famous in our country for his amazing creations, and he slam DUNKED the immunity challenge in last night's episode.
There were no rules to the challenge so contestants could make whatever they wanted and Reynold had been lying in wait.
Like a tiger….
Crouching…
Watching…
Waiting…
TO POUNCE!
"Today is the day that I can pull out my big guns..there is one dish that I have in my mind that I really, really want to pull out in this kitchen….and it's time…", Reynold said on the show.
A Golden Snitch, a complex dessert that looks exactly like a Golden Snitch from Harry Potter!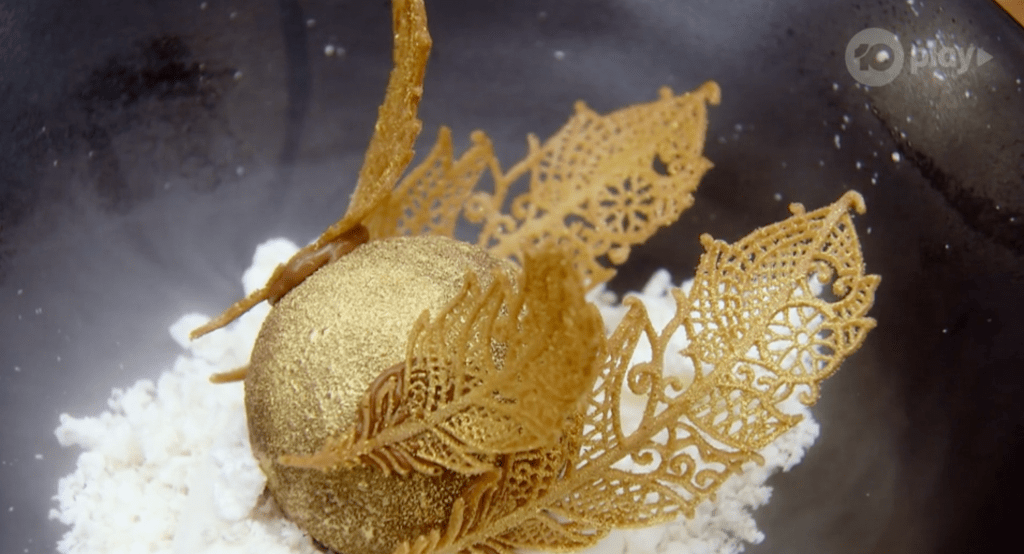 The dessert to end all desserts, The Golden Snitch had MANY components.
A brown-butter mousse, honey tuile, a milk ganache, tonk-bean caramel, yoghurt snow, pear sorbet and a caramelised white chocolate crumble…are you drooling yet?
Judge Melissa Leong said the dessert would be "a bit of a game changer" if he managed to pull it off!
Obviously he did, because he's Reynold and he's a superstar!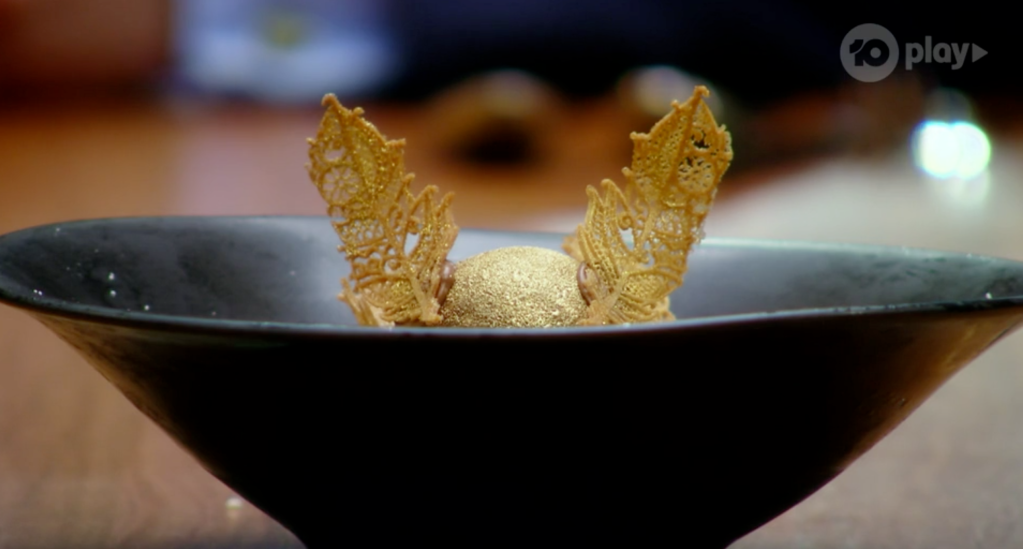 "I'm really happy with this. I'd say it's one of the most beautiful dishes that I've ever made to date", Reynold glowed in the episode.
He's completely right! Look at the detail in those wings.
Melissa had it right too when she stated "This dessert will go down in history as one of the best dishes ever, ever to be cooked in this kitchen."