Picture this. It's a warm summer day, all your friends are over for a barbecue, good tunes are playing in the background, and you head over to your own poolside bar to crack open a cold one.
Okay, so most of us don't actually have our own personal bars; BUT, you actually can with an outdoor bar cart.
Here are four reasons why you should pick up an outdoor bar cart for summer.
No more lugging drinks around
By now, bar carts can be found in homes across Canberra. In the lounge room, by the side table, in the corner of the study. But when summer rolls around, and you're hanging outside, lugging the bar cart in and out of the back door is a major hassle. With an outdoor bar cart, you've got your own personal bar, stocked and ready to go whenever you need.
Their versatility
Sure, you can prep your bar cart with chilled wines, ice-cold beers, and the fanciest whiskies from the top shelf, but an outdoor bar cart is super versatile. Got a kids' party coming up? Ditch the hard stuff and stock up on freshly squeezed juices and snacks. No more rushing in and out of the house, getting everyone a drink. Now you can kick back and enjoy the party too. And if you choose a durable rust-resistant outdoor bar cart, like Domayne's Sandy Outdoor Bar Cart, you don't even have to worry about the weather. It'll be good to go, all year long.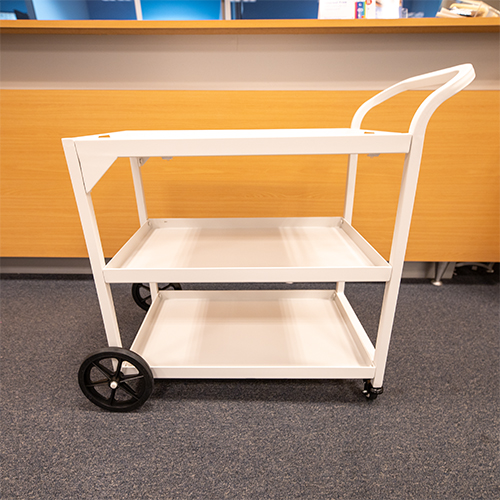 You can actually enjoy yourself
When you're hosting a summer get-together, one of the biggest problems is that you don't get to enjoy yourself as much as your guests do. You're running around, making sure everyone's drinks are full, and plates are loaded with food. But with an outdoor bar cart, you can set up everything beforehand, especially if you choose a cart with multiple shelves. Drinks, cutlery, bread rolls, casserole dishes. Have it all ready to go beforehand, show your guests where the cart is, and then they can help themselves so you can enjoy the party too.
It's perfect for alone time too
The beauty about the outdoor bar cart is that it's not just for parties and get-togethers. When you're in desperate need for some alone time, kick back outside with the bar cart nearby. You can use it to keep your drink cold in an ice bucket, rest your book once you've finished the next chapter, have your phone safe and handy with an alarm set just in case you nod off in the sun, and have some snacks ready so you don't have to get up when your tummy rumbles for lunch.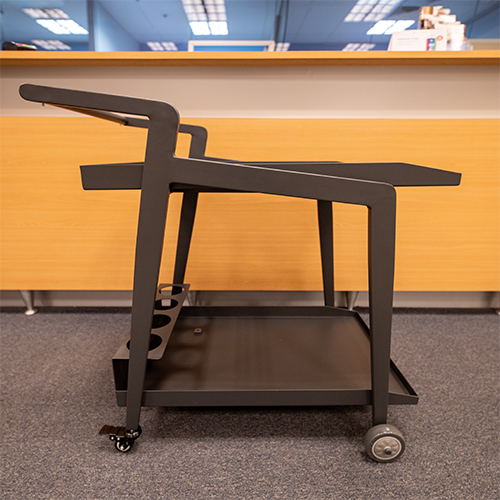 Domayne has a huge range of outdoor bar carts, so for more ideas check out the range at Domayne today.

Author
Chris Tankey