Spring is the season of change. Yes, I know, I know. It's a cliché, but that's because it's true. But no matter how much things change, time has a funny way of bringing things back around. Hairstyles make comebacks and fashions reappear. Our homes, too, live through this time warp.
Maybe you're still rocking the same black leather lounges you bought in the nineties, and maybe your TV still enjoys the company of twin CD racks, perched on either side like gargoyles. But if, on the other hand, your home changes with the times, you might have found yourself smack-bang in the middle of a comeback of one of the most glamorous, most opulent, most fashionable times in modern history.
The resurgence of Art Deco. Clean lines. Sleek, functional furniture. Bold colours. Bold geometry. No, my friend, you haven't travelled back to New York in the thirties, or Paris in the roaring twenties. This is now, and this is how you too can enjoy the return of Art Deco with a little help from Domayne.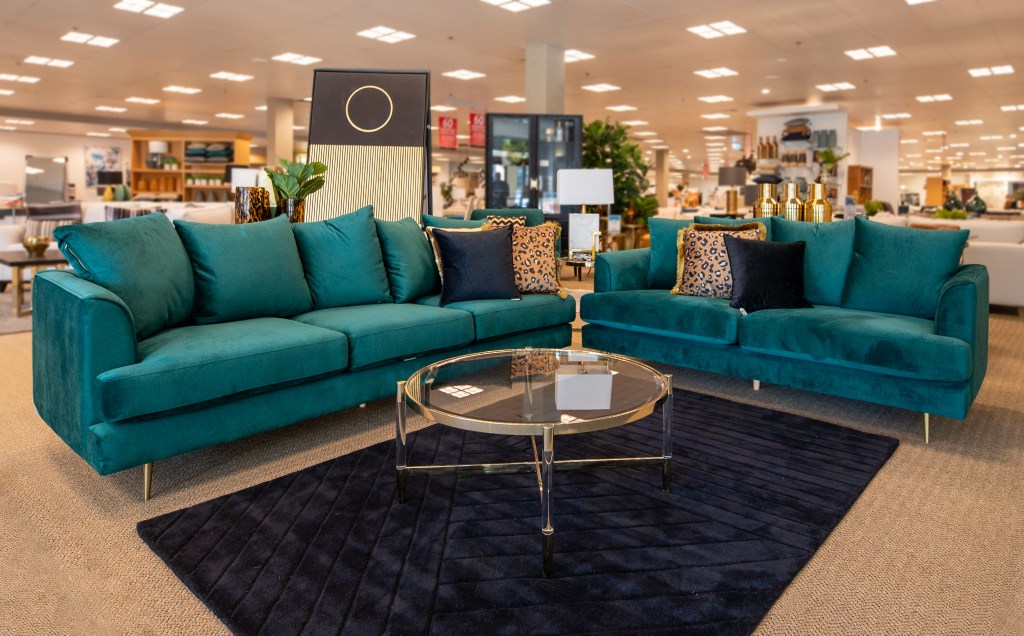 Glitz and Glam
Glitz up your home with gold, chrome, and stainless steel. Glass, wood, and even faux animal skins have their place too. Just make it glamorous!
Be Bold
Highlight strong, angular shapes. Choose strong, bold colours, like this glorious couch at Domayne. Favour the loud and oversized, just make sure it has…
Clean lines
Streamlined forms are your best friend here. Forget the frills and florals, stick to
your strong shapes and geometric designs.
All Lights and Mirrors
When you're going Art Deco, you can't go wrong with strong lighting and bold
mirrors. Mirrored bar carts, mirrored hallways, mirrored everything! Just don't put one on the door out. You'll get lost.
For more styling tips on how you can bring a little Gatsby into your home, check out Domayne today.

Author
Chris Tankey