I think we are all ready for a little treat. Restrictions have eased up and we're all excited to have people over again. Maybe you've just moved into your first home, and you've been dying to show your friends and family. Maybe you've been looking forward to those Sunday drinks with those closest to you, or those post-trivia nights with the gang.
But before you go laying out the welcome mat, you need to make sure your entertainment game is up to snuff. You don't want to get caught out serving that bottle of red you were saving in the kids' Winnie The Pooh sippy cups because you haven't upgraded your glassware.
Picking up some new glassware is an easy way up to up your entertainment game, and you can find an amazing range at Domayne. Here are a few handy tips to make sure you've got the right glasses for the right occasion.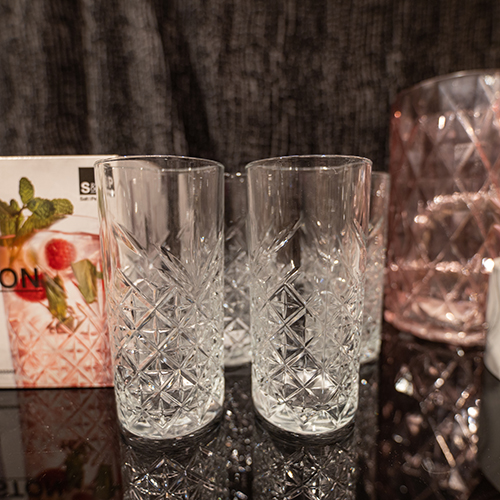 Wine Glasses
Start with the easy ones. Red, white, and flute glasses. Your reds should have room to breathe, enjoying a larger, rounder bowl. Your whites will have a smaller mouth to ensure it doesn't oxidize too quickly, and the flutes will be smaller still to ensure it stays bubbly for longer.
Tumblers
Having a good range of both highball and old-fashioned tumblers will ensure you're ready for whatever beverages your guests fancy. The highball is the perfect tall glass for cocktails and mixers, and the old-fashioned tumblers are ideal for really highlighting the drink in question, whether over the rocks or neat, or in a stronger mixer.
Cocktail Glasses, Decanters and Pitchers
This is where you can really start upping your game, becoming the host with the most. Martini glasses, hurricane glasses, goblets, brandy snifters, beer mugs, shot glasses, Irish Coffee glasses, or even a Wobble Cognac Glass. For groups, make sure you've got a pitcher or two, and to really make a statement, set yourself up with a brand-new decanter.
For more ways to up your entertainment game, check out the glassware range at Domayne today.

Author
Chris Tankey