One of Kristen and Nige's favourite times of the month is back after a little hiatus, thanks to COVID-19. This month the team visited the lovely students at CIT who put on a delicious feast for Kristen, Nige and our wonderful listeners. The CIT restaurant is run at the Reid campus and is open for select days for lunch and dinner. The restaurant is an industry-standard facility and is open during the semester. This is the first time some of our listeners have been to CIT for lunch, and we couldn't be more excited to see what was in store.
When everyone arrived, they were greeted by staff and treated to a wonderful table setting of flowers. All the little details complimented the cool Autumnal weather outside.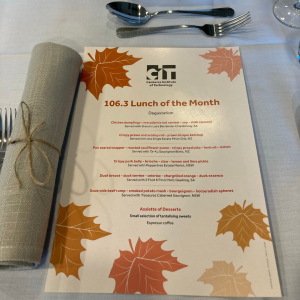 At each place setting was a menu with what we would be eating. We became very excited by what we read. We were going to be served a seven-course meal, accompanied by a matching wine per course. Up first was – Chicken dumplings, macadamia nut sambal, soy and chilli caramel. The flavours worked really well together and the chicken, well it was very tender.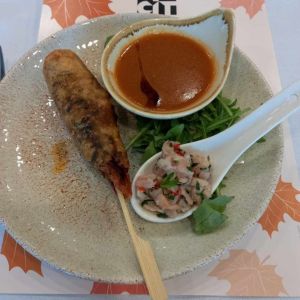 The next course was the crispy prawn and scallop roll with a prawn bisque ketchup. This was a great follow up to the dumplings as it offered a refreshing taste, with the ketchup adding extra flavour to top it off.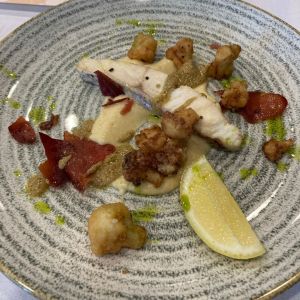 For those of you who like seafood, this one may be your favourite. The pan-seared snapper with roasted cauliflower puree, crispy prosciutto, herb oil and lemon was scrumptious!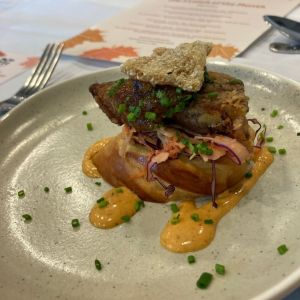 Crispy pork belly with brioche, slaw, lemon and lime pickle was next and we'd like to try this one again. The crackling of the pork belly was cooked perfectly. We really enjoyed the sauce as we smothered this over the brioche.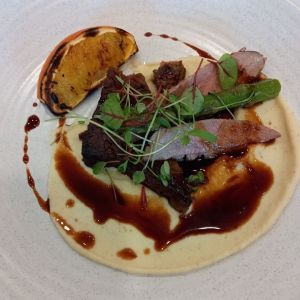 The duck breast, duck terrine, celeriac, chargrilled orange and duck essence was the fifth course we were served. The best bit about this dish was the tender duck and the addition of the chargrilled orange. This added a citrus flavour that complimented the dish.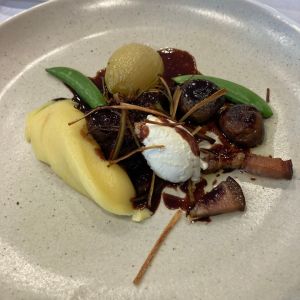 Our final 'main meal' course was the sous vide beef rump with smoked potato mash, bourguignon and horseradish spheres. This was a memorable meal to end on before we got into dessert. A handful of our listeners have never tried smoked potato mash before. The next time we are visiting a restaurant, we hope this is on the menu!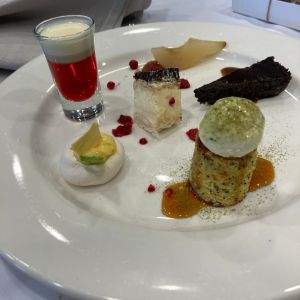 The desert was a big hit amongst those with a sweet tooth as we were served a selection of different cakes. The top pick for many was the meringue, as it was noted how hard this is to make!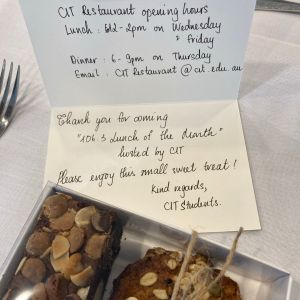 At the end of the meal, we were given a lovely take-home pack with delicious biscuits and a memorable note from the staff and students. It was a lovely personal touch.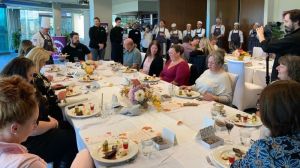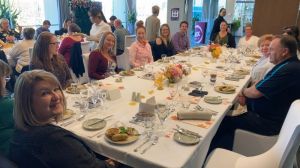 What did Kristen and Nige think of the meal?
Kristen thoroughly enjoyed herself and the company. "A huge congratulations to the CIT Students!! They put on an amazing spread and everyone had a ball. It was an amazing!!!".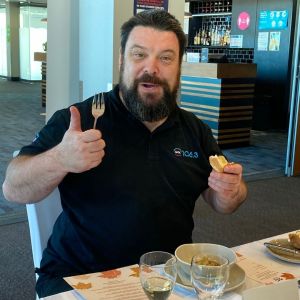 Nige also loved his time and is probably going to head back in next week. "I had heard that CIT's hospitality was fancy and impressive, but I had no idea the extent to which it was true. If you haven't tried it, go immediately. If you have tried it, go back and try it again. Seriously".
What about our listeners? Well, they had a great time too. It was a wonderful experience. The students who served the meals are extremely talented at their craft. You could see the effort that was put into each dish. Serving seven courses and pairing them with fantastic wine is a challenging task, and they succeeded.
The next time you are on the lookout for a new restaurant to try, why not book and visit CIT in Reid and enjoy all that is on offer. If it is anything like our experience, you are in for a treat!
Opening Hours:
Lunch: Wednesday and Friday, 12pm to 2pm
Dinner: Thursdays, from 6pm
To book head to the CIT website to reserve your spot.