Two words that we love to hear is practical and stylish. This is what the new range of bed storage you will find in stores offers. With more of us needing to use space in a creative way, bed storage should be your first choice, as you would be surprised at how much you can fit. Still not convinced? We have a few reasons why investing in bed storage is the way to go.
Use An Unused Space
When it comes to bedroom storage, you immediately think of a tallboy, side table or even a bookshelf. Now it's time to think the bed. With a range of storage options, you can hide all that you need and more. Plus, when you have friends over, they don't have to look at random items stored around the room (it will all be hidden away!). How easy is that!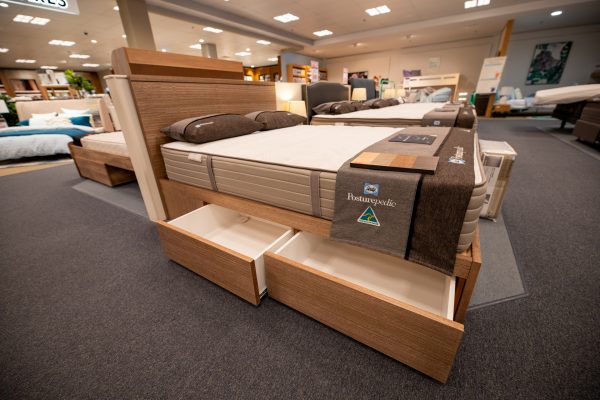 Get as Much Storage As You Need
You may only need two drawers for basics or a full lift base – whatever it is you will find a range of options best suited to you. The best way to think about how much storage you need is to look at and compare a few things in your bedroom. How big is your closet space and how much of it would you want to move into your bed storage? If a lot, then you would want to look for at least four pull out drawers. The next are your shoes. How many pairs would you want hidden away? Again, the more shoes the more space you would look to have in your bed storage.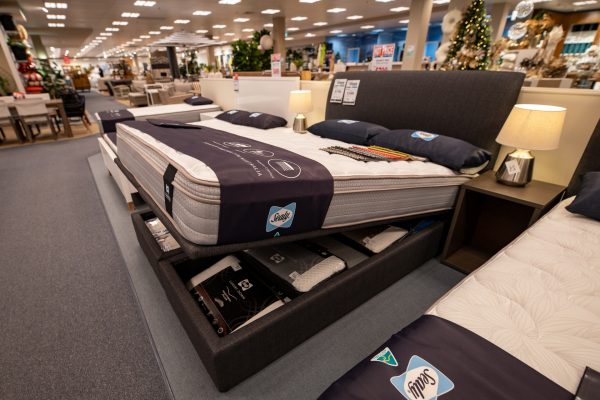 Storage Can Be Chic
The base your bed sits on is very important when it comes to the style of your room. It can make or break the entire vibe of the space. These days you will not find the run of the mill basic bed frames. Dark woods, light woods, fabric and more – all to suit the exact style you are looking for. It's kind of exciting trying to find that perfect bed base with so much to choose from.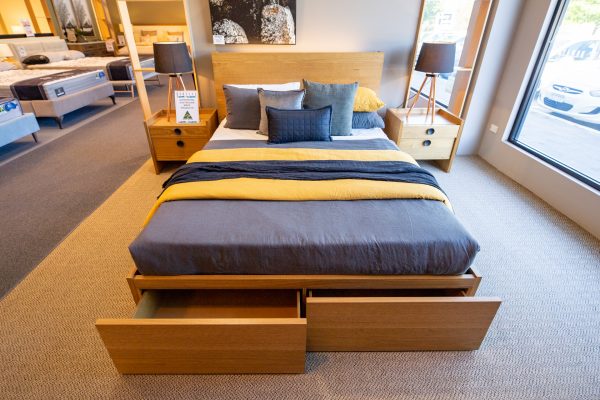 Now that you're convinced you need extra bedroom storage, we recommend you head into Domayne Fyshwick to find your next bed frame (with storage). They have a huge range of products including Australian Made to suit every style.