There will be more vendors donning fluro vests and big smiles around the capital from Monday June 29, selling copies of iconic magazine, 'The Big Issue!'
The magazine welcomes back street selling, after a three-month hiatus, due to COVID-19.
Editor Amy Hetherington said those who buy it support the sellers who experience homelessness and disadvantage.
"The magazine is $9.00. Vendors buy it for $4.50. They earn $4.50 for every magazine they sell. Just as importantly as the income, vendors tell us that by selling The Big Issue, it provides a purpose, routine and a community for our vendors."
"They've been missing the income. They're missing their customers. In this current edition out on Monday, we've got letters from vendors and stories about what they've been doing during isolation and also messages for their readers."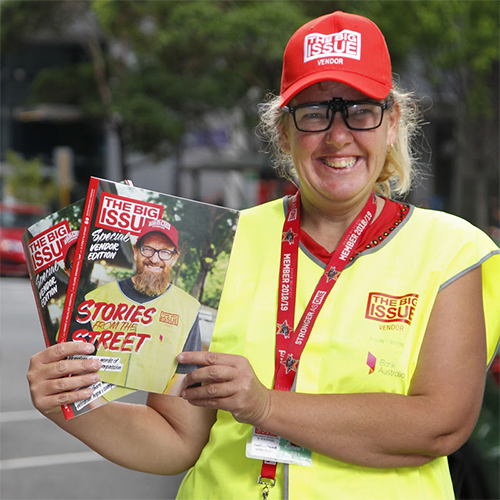 The return to street selling will see a number of COVID-safe measures put in place to ensure the health and wellbeing of vendors, customers and the broader community.
Sellers will be equipped with digital payment devices, magazine display boxes, hand sanitiser and physical distancing signage.
"Keep an eye out for a Big Issue vendor. They'll be wearing their fluro vest. They've all undergone covid safety training. Say hello, buy a magazine, and welcome them back," Amy Hetherington said.
This month also marks the 24th birthday of 'The Big Issue' magazine!
Since it started, more than 13 million copies have been sold, putting more than $31 million into vendors' pockets.
To find out more about the much-loved magazine, head to The Big Issue website!