Can you feel it, folks? The trees are going up, the carollers are getting ready to carol, and the shopping centres are glistening green and gold and red. There's no doubt about it: Christmas is coming your way. And while your first thought might be Christmas day lunch, or opening presents around the tree on Christmas morning, there's another festive tradition that often leaves us stumped for ideas: Secret Santa.
Becoming the perfect Secret Santa is tricky business, and the process can change completely depending on whether it's a family Secret Santa, or a work Secret Santa. So, to help you fully embody the jolly old man on the sleigh, here are a few tips for being the perfect Secret Santa.
For a Colleague
You have picked a name out of a hat, and now the game is afoot. Do you Facebook stalk them for ideas? Or do you sneak around the office trying to pick up clues? Do yourself a favour and keep it simple. Domayne has a bunch of under-$50 gifts that are perfect for an office Secret Santa. Choose a cushion to add some comfort to their office, or an artificial plant to liven it up, or double-walled cappuccino glasses for the coffee fiends. Whatever it is, Domayne's got you covered.
For Family
When you're doing Secret Santa with family members, something personal is always great, but when you're stuck for choices, you can't go wrong with something they can enjoy around the home, like a Glasshouse fragrance from Domayne. For something indulgent, try the Glasshouse Night Before Christmas & Amalfi Scent Scene Set. Whether it is the festive and fruity notes of the Night Before Christmas, or the fresh and summery aroma of the Amalfi coast, these diffusers will gently scent their home for up to 30 days.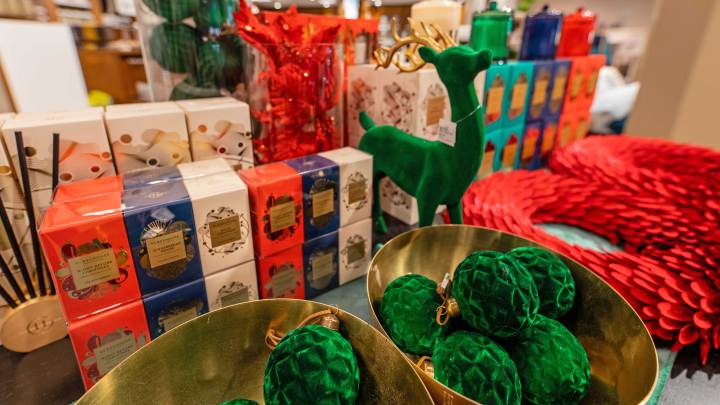 For a Friend
These are the most fun Secret Santa gifts. A chance to play on inside jokes and make someone's day. But for the perfect Secret Santa gift, no matter which of your friends it's for, keep it fun and functional. A set of Highball glasses will make sure your friends are ready for summer, ridged tealight holders will be perfect for those holiday nights, and if your friend is a festive fanatic, get them a unique Christmas decoration! Secret Santa's are generally gifted before the big day itself, so your friend can throw their new decoration on the tree straight away.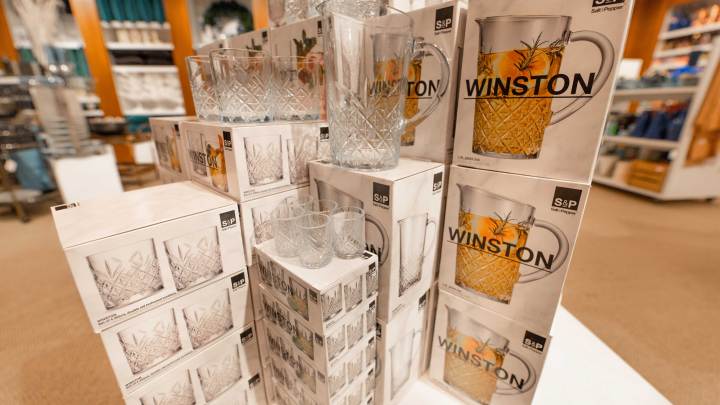 For more great gift ideas, go in and see Trent and the team at Domayne today.