One thing that can turn a bad night's sleep into something worth dreaming about is your pillow. There is a lot to know when it comes to picking your perfect pillow such as material, size and how you sleep. If the pillow you sleep on is older than 18 months, then it's time to upgrade. Here are some of our favourite pillows and guides to help you on your next pillow purchase.
Memory Foam:
Memory foam pillows have become an increasingly popular choice, they are made from polyurethane and other materials. This type of pillow reacts to your body heat and pressure. Some people may find their new Memory Foam pillow to be hard at first but as you sink into it, it becomes a lot softer. If you like the feeling of a pillow moulding to your head and neck, then this is the pillow for you.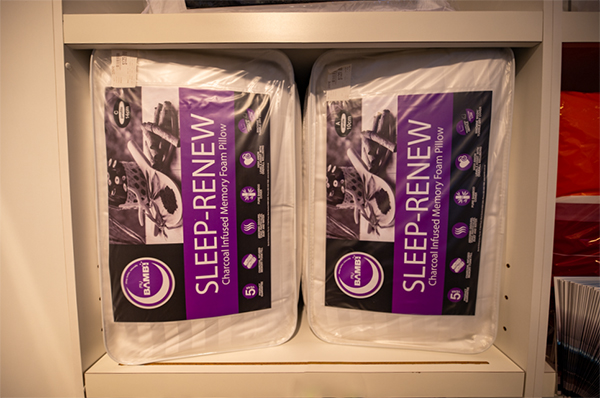 Down Pillows:
When it comes to wanting a soft pillow, down is the perfect choice. The outside cover is normally made from cotton and the inside is filled with dreamy duck down that provides soft comfort for your sleep. These pillows are mostly recommended for those who are stomach sleepers and they can become quite thin when pressure from your body is applied. When looking at a down pillow, be sure to purchase one that contains sustainably sourced down.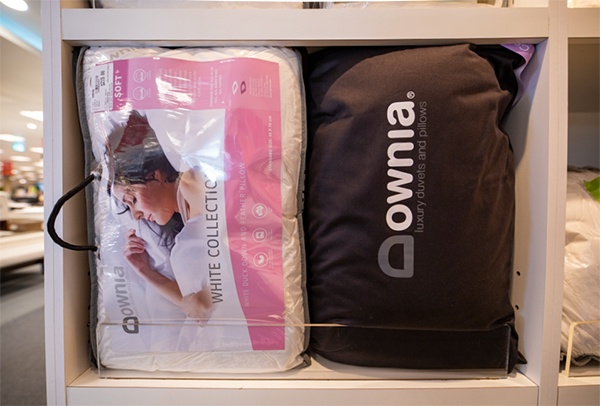 Latex Pillows:
Latex pillows are popular with people who suffer from a range of allergies as they are created to remain free of bed bugs and mildew. They are normally quite firm and provide a lot of support. When you first purchase a latex pillow, you may find it has a slight latex aroma which disappears after a few sleeps.
Sleeping Positions:
Back sleepers should aim for a thinner pillow that supports the head, neck and shoulders.
Side sleepers may need a thicker and supportive pillow that supports the gap between your head and shoulders.
Front sleepers need a thin pillow.
Domayne also stocks the largest range of Tempur pillows in Canberra, which are specially designed for specific sleeping positions!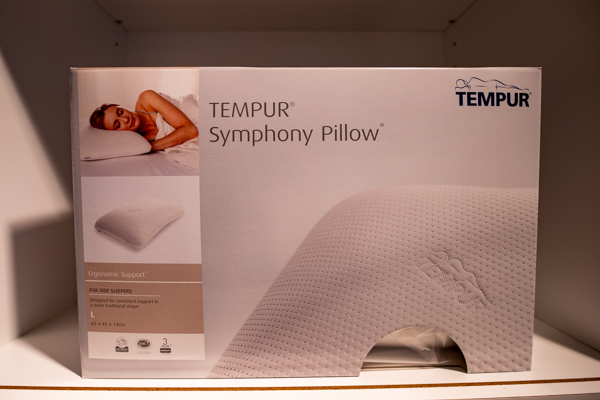 Not sure what to get? You can head in and try these pillows and more at Domayne in Fyshwick. You can even give your pillow of choice a test drive on one of their many comfortable mattresses.