Here at Mix 106.3 we love hearing about amazing Canberrans and the awesome things they're getting up to. For a while now I've been admiring the work of accredited Dietician and Nutritionist Georgia Houston. She's a young local woman who's taken a negative experience of her own and turned it into an inspiring and thriving business. Georgia's business, GH Nutrition, produces a range of healthy food products that are sold in storefronts across the capital. Georgia also has a regular and growing client base for her nutrition expertise, and even finds time to hold motivational talks about eating habits and body image for school aged girls. I sat down with this local lady boss last week, and walked away feeling inspired and ready to take on the world…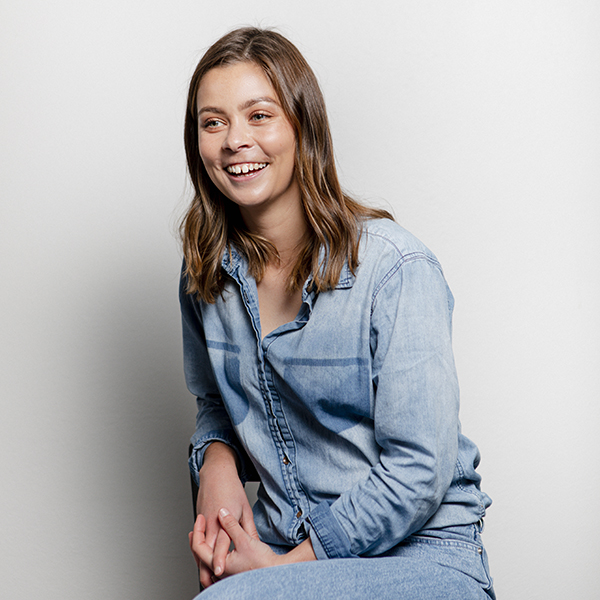 Sammy: So Georgia I know you're a business woman…and an all round boss, but tell us a bit about you?
Georgia: I am a proud born and raised Canberran! Fun fact, I lived in the same street with my family from when I was born until I moved out with my boyfriend at 25. I was young for my year so decided to go straight to university after school (shocker, I am not really a partier). First, I went to ANU to study a Bachelor of Science (Psychology) and then once I finished this moved across to UC to do a Graduate Diploma in Nutritional Science and then a Masters in Nutrition and Dietetics.
I am a bit of a work-a-holic, so don't set aside much spare time. I am trying to get better at this, as I am slowly realising that the goal is to work smarter, not harder. I am also an old soul, so my favourite spare time activities would be to garden. I am also a sucker for reality TV….my ultimate indulgence. On the weekend you can find me watching an episode or two of Real Housewives of Beverly Hills. If I have a few days off, I love to go down the coast to our family's beach house with my fiance, Angus.
Sammy: So why work in Nutrition?
Georgia: Ironically, I fell into nutrition after my own experience with an eating disorder. When I was nineteen (first year out of school), I started experiencing the eating disorder, Orthorexia Nervosa, which is essentially an unhealthy obsession with being healthy. With the help of my perfectionist and OCD nature (a wonderful feeding ground for my eating disorder), and the damaging and all-pervasive effects of social media, I cut out everything I used to love in the aspiration of becoming the healthiest version of myself I could be. Almost overnight, I turned from a spontaneous, happy and confident girl who took life by the balls, to a sad, lonely and insecure girl who was driven by 'being healthy' and the comfort of my routine. I was incredibly ashamed of my eating disorder and admitting that I had a problem. I also found it incredibly difficult to get help and to find a treatment team that I connected with. Once I started being more open about my struggles, I began to realise just how many others were suffering in silence. This fuelled my fire, and in my own journey of recovery I was so determined to get better so that I could help prevent other young girls from feeling what I was feeling.
I am now an Accredited Practising Dietitian and specialise in eating disorders and helping people heal their relationship with food. I honestly pinch myself at the end of each day that I am living my dream.
Sammy: I'm always drooling over you're delicious recipes on your Instagram and website…where do you draw inspiration from?
Georgia: My Mum. My mum is the most beautiful cook and loves bringing people together through food. If there is ever a birthday or holiday, you can guarantee we will have my extended family over and my Mum will be in the kitchen cooking up a feast.
I also make a point to always post balanced and wholesome recipes. From my own experience of being obsessed with healthy foods, I know how damaging it can be to cut out carbohydrates/sugar/animal products. I try and make sure my recipes are 'normal' and not feeding into a diet culture.
Sammy: Mum's are always the best when it comes to beautiful home cooked recipes.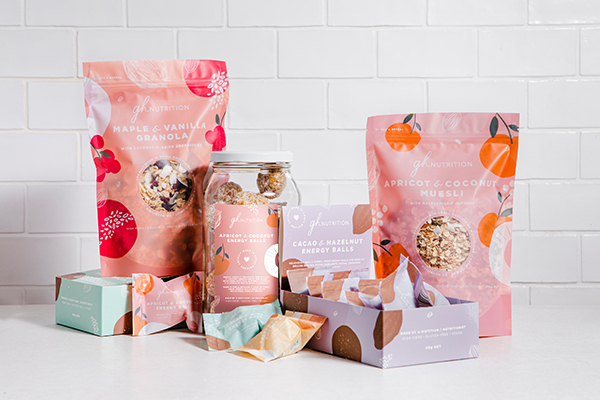 Now your business seems to be constantly growing, have you got any long-term or short-term goals?
Georgia: I owe my business mind to my Dad. He is my biggest inspiration when it comes to hustling and turning my passion into a thriving business.
Short term, I have just moved into my first office space where I see clients, which is very exciting! Other short-term goals include taking over Canberra with my food product range! On Monday's, my Mum, best friend Winnie, Mum's friend (and now my beautiful friend) Ang and my fiance's mum Katy are all in a commercial kitchen and we make healthy cereals and energy balls that are distributed out to local cafes and grocers around Canberra. We are currently in over 35 stockists, which is amazing! I used to think it was just my parents buying my products, so I am always so blown away when strangers tell me how much they like our products.
I owe everything to my Mum, Winnie, Ang and Katy. They show up every Monday to help me. Without them, GH Nutrition food products wouldn't exist. As they say, when women support women, incredible things can happen.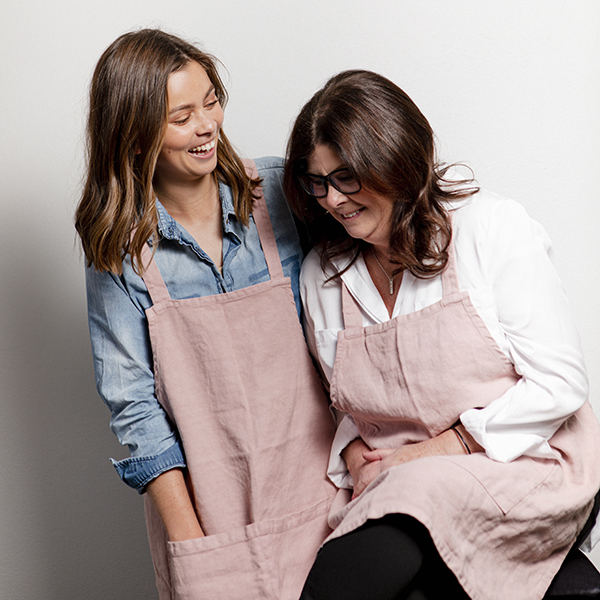 Long-term goals, I want to focus more on my school talks and developing a body positive program that can be distributed throughout Australian schools. Last year, I began speaking at local girls high schools and talking about my journey, as well as educating them on the important role of nutrition in their development. I love speaking to young girls and thinking that I could possibly prevent a young girl from going what I went through. Another long-term goal is to make my business sustainable. I dream to be doing what I'm doing now, but on a larger scale, in 10, 20, 30 years time.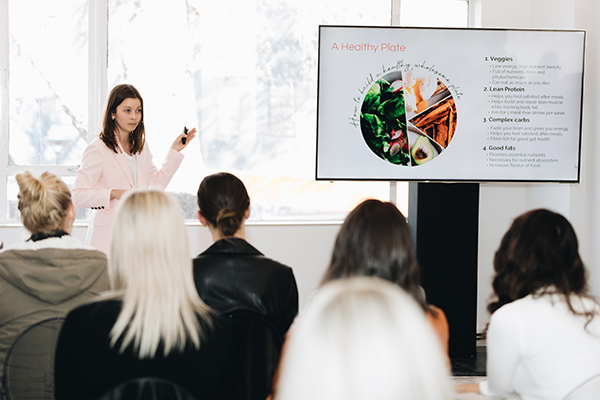 Sammy: So what's the BEST part of your job?
Georgia: That I've honestly never worked a day in my life! I love my job, so each day feels like I'm living my dream, not a chore. In all seriousness, the best part of my job is helping families. I often get emails from mum's in tears who read my story and say…your story is my daughter's story now…to help these families and to give them something that I wish my family and I had, is everything.
Sammy: I'm sure there's lots of young local ladies out there wanting to start their own business, would you have any advice for them?
Georgia: Don't overthink it, just do it. As my Dad always tells me, bite off more than you can chew and then chew like hell! Another thing I like to remind myself is advice from Sheryl Sandberg's book Lean In: Women, Work and the Will to Lead. She states that men will often oversell themselves for a job that are not qualified in, whereas women will often undersell themselves. We need to not doubt ourselves and jump ALL IN. What's the worst that can happen? As corny as it sounds, it is better to have tried and failed than to have never tried at all.
Author:
Sammy Rose