Are you the thrifty kind? Love a collectible? We have compiled a list of the best Antique and Thrift shops in the Capital.
As you begin to plan for your weekend, you may be looking for something new to do. Well whenever something is new, it is old again, which is why thrift shopping is right up your alley. There are many benefits to thrift shopping. The main benefit is the reduction in waste. Manufacturing and distribution of clothing, furniture and other items takes a lot of energy and resources to produce. Buying second hand means that you are getting much more out of products and saving on waste. By shopping second-hand, it also means you can score some quality items at cheaper prices. You would be very surprised at what you can find. Another benefit is you can find your own DIY project. This can be a lot of fun and you can create something to suit your style or interior style. We've put together our favourite stores in and around Canberra. Check out our list below.
Trash and Treasure Market Jamison
Jamison Centre, Macquarie ACT
From vintage guitars to fresh, locally sourced fruit and vegetables – the Trash and Treasure Market Jamison has it all!
The Belconnen Rotary Club run the market every Sunday morning from 7am to 12noon.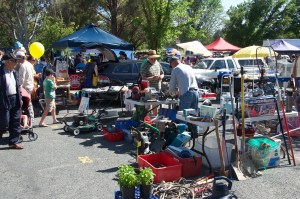 Image: Facebook
Dirty Janes
80 Collie St, Fyshwick ACT
Located in the heart of Fyshwick, Dirty Janes is a family-run business that opened their Canberra store early last year, following a decade of success with their original store in Bowral.
They boast a vast selection of handcrafted and vintage gifts and pieces, and even sell their own mixed tea made on site!
Open 10am-5pm daily.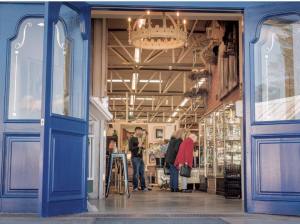 Image: Facebook
Canberra Vintage & Collectible Centre
11/90 Barrier St, Fyshwick ACT
If you're a fan of vintage toys, music and games, Canberra Vintage & Collectible Centre is worth checking out! Their range is huge and they're are some real blasts from the past.
They've got original Sega's!
They're open daily from 10-5pm, and 4pm on Monday's and Tuesday's.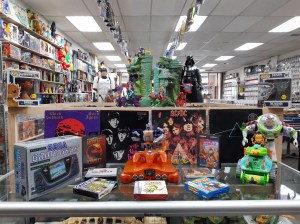 Image: Facebook
Down Memory Lane
34 Geelong St, Fyshwick ACT
A one-stop shop for amazing finds in vintage jewellery, fashion, furniture and more!
You name the decade and they'll have you sorted!
Open Wednesday to Sunday 10am – 4:30pm.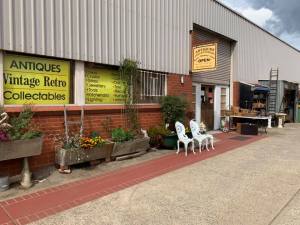 Image: Facebook
Ross' Relics
53 Comur Street, Yass NSW
Located just outside of Canberra is Ross' Relics. This antique store offers a wide selection of artefacts, bric-a-brac, collectables, antiques and second hand goods in one location. Located near the centre of Yass, it is quite easy to get to from Canberra.
Open Monday to Saturday 9:30am to 5pm.
Image: Yass Valley