This year has been like none other, and has taught us that above all humanity and kindness prevail – so why not reflect that in your gift giving this year? Here are a few simple gift ideas that give back!
Help Canberra Families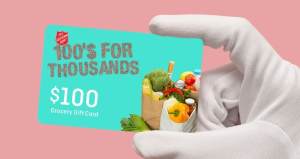 Gunghalin local Natalie Tanchevski last year kicked off a campaign with the Salvation Army, called Hundreds For Thousands, where they fundraise for $100 grocery gift cards for families in need.
Make a donation on behalf of a loved one this Christmas, to bring relief to struggling families across Canberra, Queanbeyan, Yass, Cooma and Goulburn.
Adopt a Koala
The Koala Foundation have been working hard this past year, desperately trying to replenish the number of our furry friends in the wild since the devastating bushfires. With only 80,000 remaining today, they need all the support they can – and you can give them that by adopting or gifting an adopted Koala today!
For as little as $30/ month for a year, you can gift your loved one with their very own Koala from all over the country, so they can even visit them if they wish! The money raised goes towards rebuild and rehabilitation programs for the koalas in the wild. With the adoption, you'll receive a beautiful personalized adoption certificate with a photo of your Koala, a welcome letter, Koala stickers, and more!
Here's a pic of mine, Niley!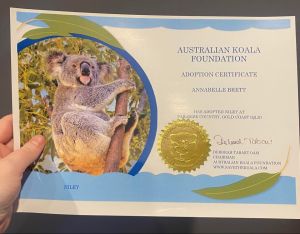 Having a hard time picking which of the cute koalas you'd like to adopt? You can even take a personality quiz to find the right match!
Adopt a koala from the Koala Foundation here!
Toiletries
It's estimated approximately 736 million people across the world are living in extreme poverty, without access to basic healthcare, education and living standards. The cost to eliminate this poverty is estimated to be around $3.4 trillion dollars a year, while we consume and spend around $86 trillion a year.
Thankyou have a range of beautiful, sustainable bathroom products including hand washes, lotions, scrubs and creams you can gift this Christmas, with profits contributing to this gap in the mission to end poverty.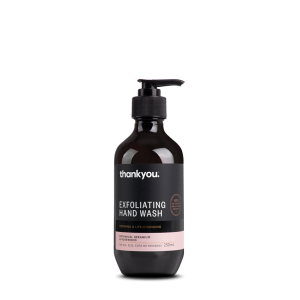 Head to their website and check out the extensive range of gorgeous toiletries and now even some food/ baby care items!
Wine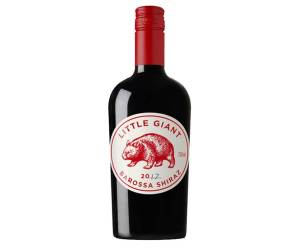 The gift that's always going to be well received around Christmas is definitely alcohol!
Little Giant, from the Adelaide Hills, have a range of highly rated Reds and whites including a Shiraz, Grenache, Pinot Noir, Pinot Gris and Cabernet starting at around $24 available at BWS, or direct.
The wine maker, Fourth Wave Wine are a platinum partner with WIRES, providing much needed assistance to wildlife and in particular the preservation and welfare of wombats.
Goodwill wines are also a great choice this Christmas, with 50% of their profits going to 300 charities across Australia that assist in rehoming Orangutans, cleaning up the oceans, helping rehome asylum seekers and many more amazing initiatives.
Pet Accessories
Your furry best mate is absolutely getting a gift this Chrissy, like they do every year right? Why not get them some schmick new accessories that go to a worthy cause?
AniPal have teamed up with PETstock Assist to release a range of Aussie themed dog collars and leads made from recycled plastic bottles!
Not only are they environmentally friendly, but proceeds from sales will help support animals in need.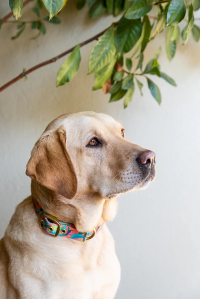 Clancy The Black Cockatoo, $35.95 from AniPal
Gift Packs
Gift packs are always a favourite for gifts during the festive season, and when you purchase a pack from Two Good Co, they'll give one to a woman in a shelter who has been impacted by domestic violence.
The Good Night's Sleep packs include a scented candle and spray of pure lavandin oil, which traditionally is used to ease-trauma related conditions like anxiety, insomnia and depression.
Starting at $119, it's not bad value for 2 gifts for the price of one, and you'll truly make a difference this Christmas to an Aussie woman in need.
Honey
A delicious honey gift pack would be a lovely gift for any sweet tooth this Christmas, and the guys at Amber Drop Honey have some fabulous packs that are not only waste-free, but also give back to Save The Bees Australia.
5% of the sales of any packs will go towards restoration of bee colonies across the country.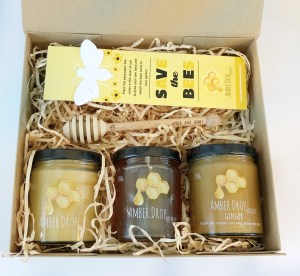 Plant A Tree
With ACT and surrounds being heavily impacted by the 2019-20 Black Summer Bushfires, this gift is perfect for this Christmas.
Over 123 million hectares of native forests in Australia were destroyed, which is three per cent of the Earth's forests. By donating/ planting a tree you will contribute yo important rebuilding initiatives across the country.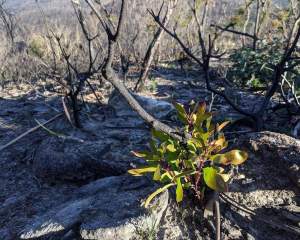 With a donation either one-time or recurring, to One Tree Planted, you'll receive a certificate to say thanks and regular updates on the impact your tree is having on the community and environment!
Have we missed any? Let us know in the comments below!