With the summer of cricket likely to be here before we know it, there's some exciting news for keen cricketers around the capital!
A new partnership between Cricket ACT and CDC Data Centres has led to the creation of a new 22 team competition – the CDC Bash.
Based off last season's successful Female T20 Bash, this competition will give 264 local cricketers the opportunity to develop and test their skills against high-level competitors.
The large-scale tournament will include U12/13 Males, U14/15 Males, U17/18/19 Men, Female Pathway Cricketers, Senior Men, and the original Meteors/Senior Women/U16 Boys from last year's competition.
"We're really excited! There'll be the Northern Frenzy, the Southern Pride, Eastern Fever and the Western Crash and they'll play a series of T20 games across the season," Cricket ACT's High-Performance Manager, Olivia Thornton, said.
"Those kids that are training each week are able to bring what they're doing in that training environment to life in a competitive game-based scenario which will mean they get a lot out of that and we'll be able to see their development in that competitive game-based type scenario."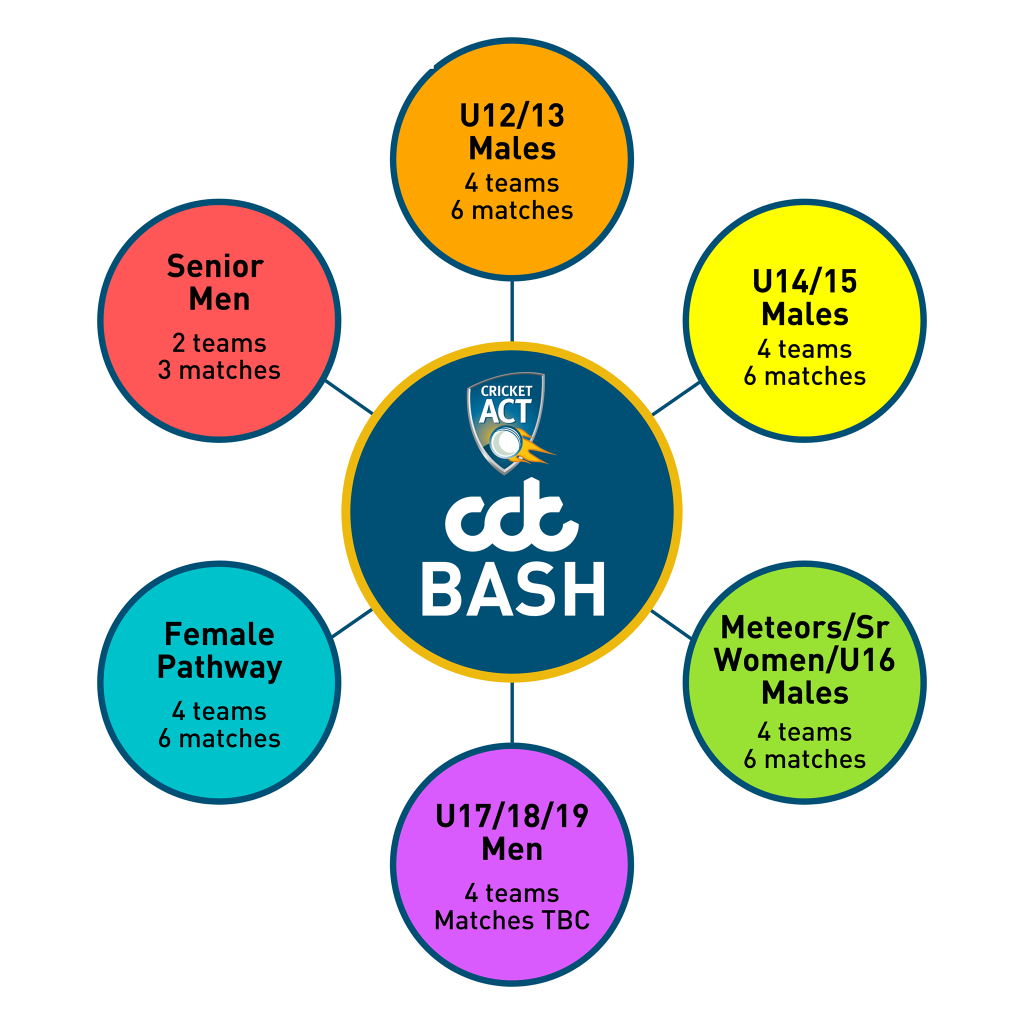 As for when it all kicks off? Well, that depends on what happens with COVID-19, but there is a rough plan in place.
"We're hoping to get it going in October, through November-December, and hopefully a big finals gala at Manuka, which'll be fantastic. As an under 12's boy or girl, being able to play at Manuka, that'll be a wonderful experience for them," Ms Thornton said.
Keen to find out more? Head to the Cricket ACT website