It's that time of year again when many parents are scratching their heads, looking for things to keep the kids busy (and parents sane) during the school holidays!
Cockington Green at Gold Creek ticks all the boxes when it comes to keeping the kids AND parents entertained.
The popular attraction has a key role in Floriade Reimagined this year, with plenty of flower beds that even the non-green thumbs will love.
Over 15,000 bulbs and flowers have been added to Cockington Green's usual Spring display.
And for all the parents of fur kids out there – there's a Dogs Night event coming up on the last night of Floriade!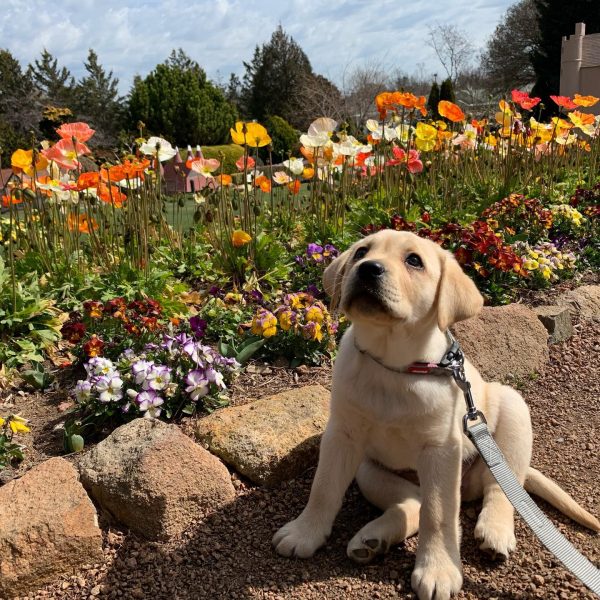 Between 6pm and 8pm on Sunday October 11, dogs and their owners will be let loose in the gardens for a couple of hours of doggy fun.
""The dogs event at Floriade is part of the event, so I thought lets try it! We're going to have limited numbers – 90 people. We could have 90 dogs, which sounds insane! Never had dogs like that in our display before. It's really exciting and I'm really looking forward to it," General Manager, Mark Sarah, said.
There'll be a range of fun activities and prizes for best dressed dog, longest tail, biggest and smallest dogs, and fastest sitter.
Tickets are $30 for adults, $25 for children, $25 for seniors and $5 for dogs. Book online today!
The fun doesn't end there though. Staff at Cockington Green have been busy building a new Crappy Garden!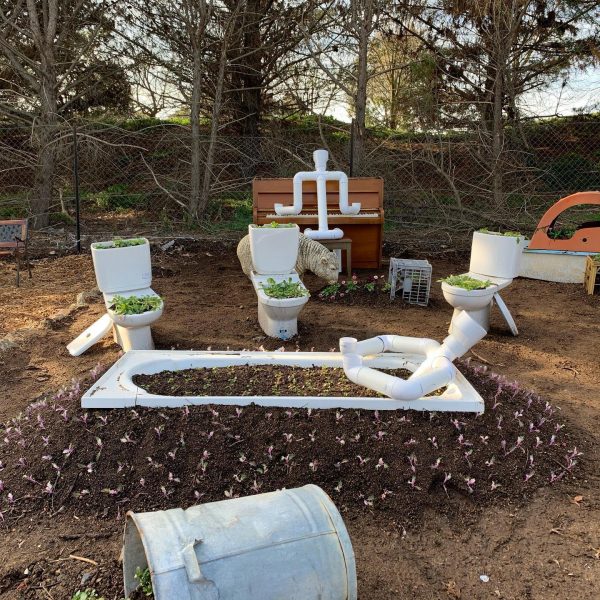 "We built the garden out of bits of odds and ends we've had laying around the green and bits of plumbing pipe. An old bath, I bought some toilets from Tiny's Green Shed. So it really is a crappy garden," Mark said.
Visitors can also venture into the fascinating display of handcrafted miniature buildings from around the world – among the beautifully landscaped gardens.
"I've been there for nearly 40 years and the gardens are the best I have ever seen them! They're spectacular," Mark said.
The kids (big and small) will also love a ride on the miniature steam train, followed by a yummy scone at the Garden Café.
Check out their Facebook page or website for more information!
Author
Renee