Something very cool happened in our region recently and it's just a matter of days till we get to see the fruits of our labour!
Hundreds of locals from different community groups, schools and workplaces struck a pose for the Satellite Selfie!
Despite being delayed, a satellite did manage to fly over the ACT and surrounds, capturing hundreds of creative selfies.
"It's been such a big amount of data. There's been so many cool things from I think over 200 schools to all of the different people in their street. There was an entire street that did messages," ANU Astrophysicist Dr Brad Tucker said.
"I did hear of one cheeky event I think at Deakin High. I won't say what happened. But because it was such a cool opportunity, people went from hey lets do something cheeky for the moment and people were actually able to plan some really big things, like birthday messages in paddocks!"
Ngunnawal Primary was one of the many schools that got involved, with Year 5/6 students using foil to spell out the school initials NPS.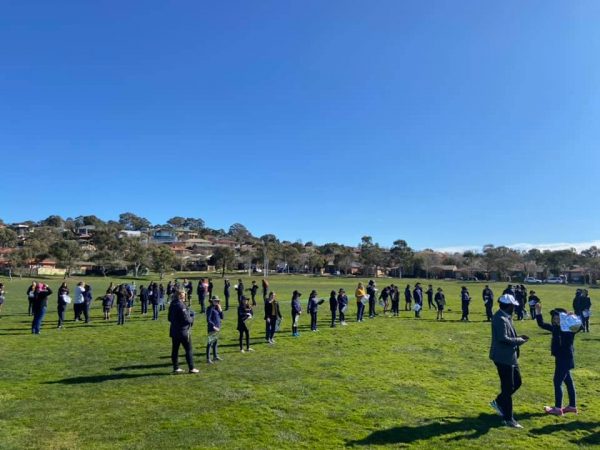 The Wilko Show even headed out to have a crack!
Given so many people put in such a mammoth effort, it's taken all the busy bees behind the scenes a while to collate all the images.
But we're told a link will be posted on the ANU website in the coming days.
So keep your eyes peeled Canberra – you might get to see your Satellite Selfie in all it's glory!
Author:
Renee