Warm up your engines and get your car snacks ready Canberra – the Mov'in Drive-In Cinema is back for Spring!
It follows a successful visit earlier this year, with 15,000 moviegoers flocking to the Questacon car park for sold-out movie sessions.
"Nobody really knew how people would react to re-discovering drive ins, but people loved it. We had so many customers coming back multiple times and enjoying the experience," Founder Vincent Hernandez said.
"We had young people discovering what a drive in is, by coming with their grandparents that actually went when they were 15 or 20! It was a really cool experience."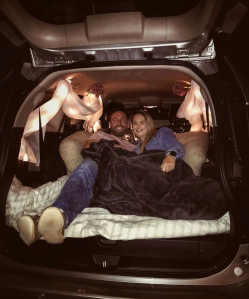 Given travel is somewhat restricted due to COVID-19, this is a perfect school holiday activity for the kids, or even a date night for mum and dad!
To top it off, there's pizza aplenty to keep you fed, with popular flavours like Margherita, Four Cheese, Pepperoni and Hawaiian.
And for those who with a sweet tooth – there's even a Nutella pizza!
Tuesday's and Wednesday's before 7:30 will now be all you can eat pizza, as well as bottomless popcorn.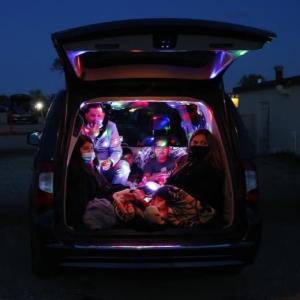 There's also a huge movie line-up, with a range of classics and newer films.
"We are starting with Dirty Dancing which is always really popular. We're also going to get the latest releases, so movies like The New Mutants and Tenet, so there will be a mix of what's coming out now in the cinemas, with the best old school movies like Casablanca," Mr Hernandez said.
The Mov'in Drive-In Cinema rolls into Canberra on September 25.
To check out the full program and secure your tickets, visit the website today.
From time to time we like to share local stories with you about what is happening around Canberra thanks to Ginninderry.