Seas of tulips with every colour from the rainbow is a familiar sight for many Canberrans and visitors to the capital each Spring.
But with Floriade organisers having to cancel the annual festival due to COVID-19, the bulbs are being brought to the burbs!
Million of bulbs have been planted around the capital, as part of Floriade Reimagined, from September 12 to October 11.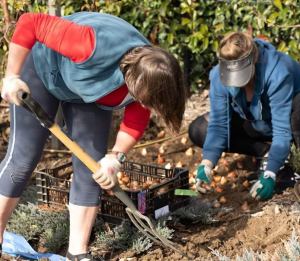 "What you'll find this Spring is garden beds spread literally from one end of Canberra to the other. Pretty much everywhere you go in Canberra you're going to see a little bit of Floriade while you're out and about," Operations Manager, Sarah Boyd, said.
"Displays that people can enjoy when people are going about their normal business. So they might be a café at Kingston or Manuka and they'll see tulips there. They might choose to visit Commonwealth Park where we've got a fantastic feature bed tucked in behind Stage 88."
Canberrans can go on a tulip trail through the suburbs to find where the colourful planter boxes and garden beds are, by using a new interactive map!
"People can start familiarising themselves where all of this beautiful Spring colour is going to be and start planning out their own tulip trail," Sarah said.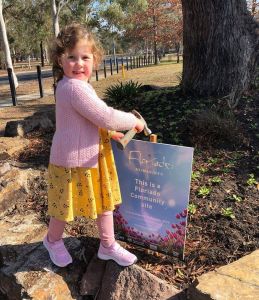 It has been a massive community effort, with nearly 100 community groups, not-for-profit organisations, schools, churches, national attractions and public institutions, getting involved.
And given it has been a gloomy year to say the least, a bit of Spring colour might be just what people need, to brighten their day!