Get those stretchy pants ready Canberra…
Floriade's NightFest has been reimagined this year, as Canberra's biggest NightFeast!
On Friday October 2, Canberrans can enjoy the best that local restaurants have to offer.
All you have to do is book a meal at a participating eatery, or order takeaway, to be part of NightFeast!
"We've got a whole heap of restaurants – up to 30 now which is really exciting. Heaps of participating restaurants from all over Canberra, from Belconnen, the city, Kingston, the Arboretum, even the Contentious Character Winery," Executive Producer of Floriade Reimagined and NightFest, Vickii Cotter, said.
"There's a three course Pub Rock inspired dinner by the National Portrait Gallery. Capitol Bar and Grill for instance have got a feast fit for a Mad Hatter, so there's heaps of different types of offerings that everyone's created. They're all quite NightFest inspired, which is really exciting!"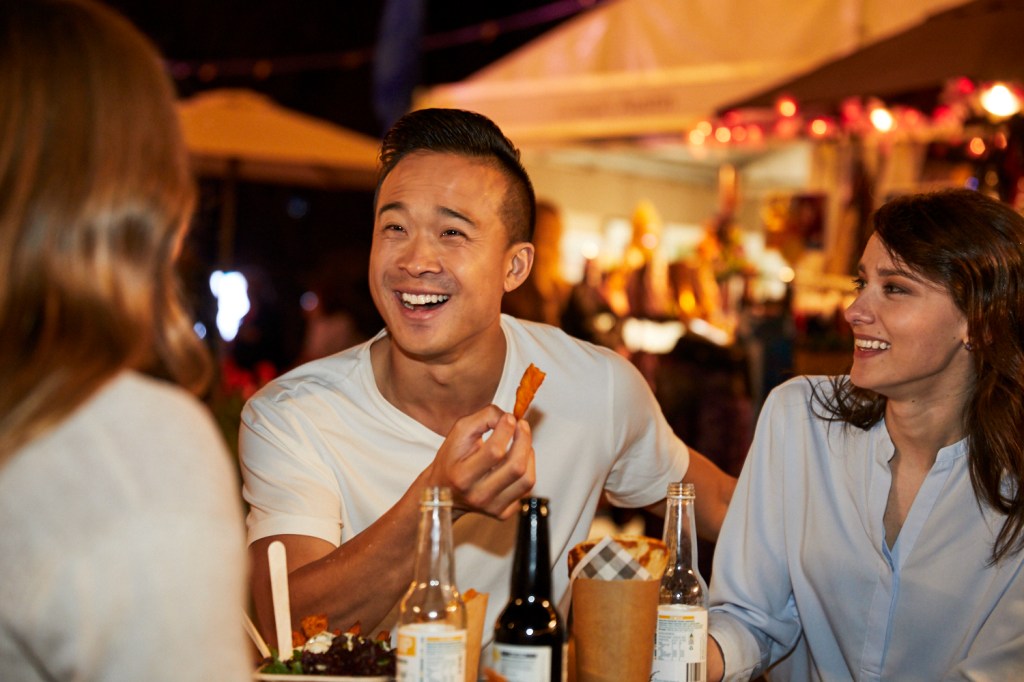 Not only do we get to fill our bellies with all sorts of deliciousness, we can do it while supporting local businesses that have struggled during COVID-19.
"We are thrilled because we're able to support the local hospitality sector. By supporting one, we're supporting many, because there's heaps of local producers and the knock-on effect of the industry, that we're able to support," Vickii said.
And the popular event of course wouldn't be the same without the entertainment and lights!
Those who order Spring-inspired meals straight to their door can enjoy a range of fun-sized NightFest activities, including lantern making, while listening to a Spotify playlist featuring artists who've performed at the festival in previous years.
To find out more about NightFeast, head to the Floriade Australia website!