The Where You Are Festival is about to enter its final week, with the event concluding on 11 September. Since launching on 10 July, the Festival has achieved its objectives of providing economic support to the sector while delivering the benefits of events to the community. Importantly, the Festival has given Canberra's creatives the opportunity to engage and connect with the community both online and offline, while physical distancing restrictions are in place.
FINAL WEEK HIGHLIGHTS
One of the highlights of the final week is the performance of Songs from a Stolen Senate. The Griffyn Ensemble – 4-5 September, Livestream.
This important performance features some of Australia's leading First Nation musicians who have taken parliamentary voices and reworked them into song and storytelling from the perspective of their own life stories. This is the first instalment of an ongoing series from The Griffyn Ensemble that challenges how Australian identity was forged since European settlement. Involving five unique Australians from a diversity of genre and backgrounds: Aranda country music icon Warren Williams; inspirational Noongar singer-songwriter Gina Williams and Guy Ghouse, Norah Bagiri from Mua Island in the Torres Straits; and Canberra based Christopher Sainsbury from the Dharug nation and Yuin composer Brenda Gifford. Songs from a Stolen Senate is featured in the Rise Canberra news this week. For more information go to https://risecanberra.com/2020/09/01/songs-from-a-stolen-senate/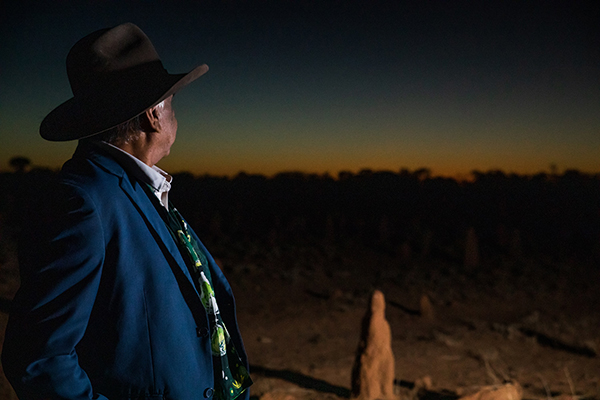 Along with this ground-breaking performance there is an impressive line-up of events which again demonstrates the diversity of experiences which have been offered through the Where You Are Festival. The final week includes the following:
Canberra 2060: Futures with a Capital F – Boho Interactive and the Canberra Theatre Centre – 31 August – 5 September 7.00pm – 8.10pm. Ticketed
In the wake of the last twelve months of drought, bushfires and Covid, Boho Interactive invites audiences to explore how a city recovers from shocks, and how these tipping points can be opportunities for positive change. Drawing on local expertise and scientific modelling this new interactive game looks at challenges and opportunities for Canberra over the coming decades and tasks players to work towards a bright future.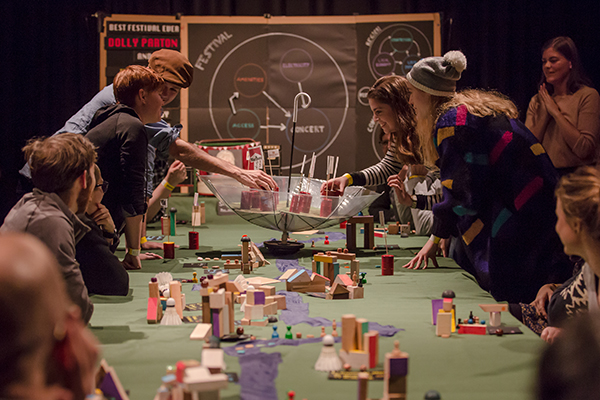 Echoes from the Eons Podcast Land of Jewels – The National Dinosaur Museum – Friday 4 September. Online
Introducing history surrounding gold and opals in Australia, their historical impact, modern use and function.
Post: Art – Ainslie and Gorman Arts Centre until 6 September. Online
Based on community input, four local artists each created an artwork shaped by the community contributions. See the finished works on display via the Ainslie and Gorman Arts Centre website.
Water Walks – Celebrating Canberra's Hidden Creeks – Exhibition of photography from previous walks -Manuka Arts Centre 29 August – 7 September – Tickets and online
Capturing the works of the Water Walks participants, this physical and online Photoaccess exhibition showcases participants' experiences of some of Canberra's hidden landscapes.
Bush Play Connections – Awakening Education – The Pinnacle Nature Reserve 5 September. 9.45am -12.00pm Registration required.
A two hour bush play session, families will enjoy loosely facilitated bush play that includes bush craft creation, bush walks, nature exploration and respectful foraging. Brother Daniel will join each session, sharing his local knowledge and deepening out connection to the beautiful Ngunnawal country on which we live.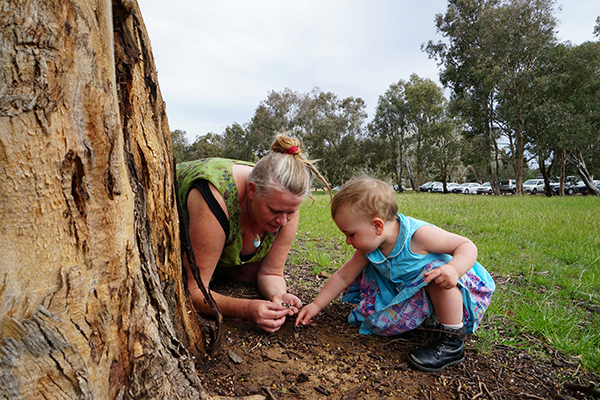 Roar for Canberra with Canberra Dragon Dance 5-6 September 11.30am – 1.30pm Garema Place and Braddon
Celebrating the resilience of Canberrans who have weathered through fires, hail and COVID-19, the Lions and Dragons will spread good luck to our streets. A pop-up performance in centre of the city, Roar for Canberra will be followed by a the Chinese Lion and Dragons roving through the streets of Braddon on both 5 & 6 of September. Then on Sunday, register for the workshop to learn about the skills and expertise needed to perform these iconic Chinese spectacles.
Lake March – Lake Tuggeranong Sunday 6 September 11.15-11.55am – Bookings required
A spontaneous dance and music performance unfurling along the pathways of Canberra's lakes. Eight dancers move continuously along the water's edge to live musical accompaniment.
That Poetry Thing and Geoff Page present: Oodgeroo Noonuccal Centenary Poetry Event – Smith's Alternative Monday 7 September 6.30pm – 8.30pm – Tickets and Zoom
In cooperation with well-known ACT poet and critic Geoff Page, That Poetry Thing presents a special celebration of the centenary of poet Oodgeroo Noonuccal (also known as Kath Walker). Acclaimed ACT poets Judith Nangala Crispin and K A Nelson will read from Oodgeroo's work, live onstage and over Zoom.
Rockspeare: Richard III Replay! Tuesday 8 September 7.30pm – 9.30pm
Lakespeare & Co are replaying their unique 90-minute version of William Shakespeare's Richard III to streamed audiences for one night only. The replay will feature an introduction to the performance with a Lakespeare host, interviews during the brief intermission and a Q&A with the cast after the show.
L'Entreprise du Risque – Belconnen Arts Centre and Warehouse Circus 9-11 September for times go to Risecanberra.com – Ticketed
An eclectic mix of acrobatics, clowning and unexpected surprises, L'entreprise du Risque explores dangerous themes in a thrilling experience that places the audience (safely) in a world where performers push the boundaries. Experience the inaugural performance in the brand new Belco Arts Theatre, and a circus extravaganza like no other – we dare you.