Recently a professor by the name of Patrick Wilson sent an email to his students explaining why an exam had to be cancelled that week. The contents of the email however were surreal enough that one of the students posted a screenshot of the email online which then shortly went viral.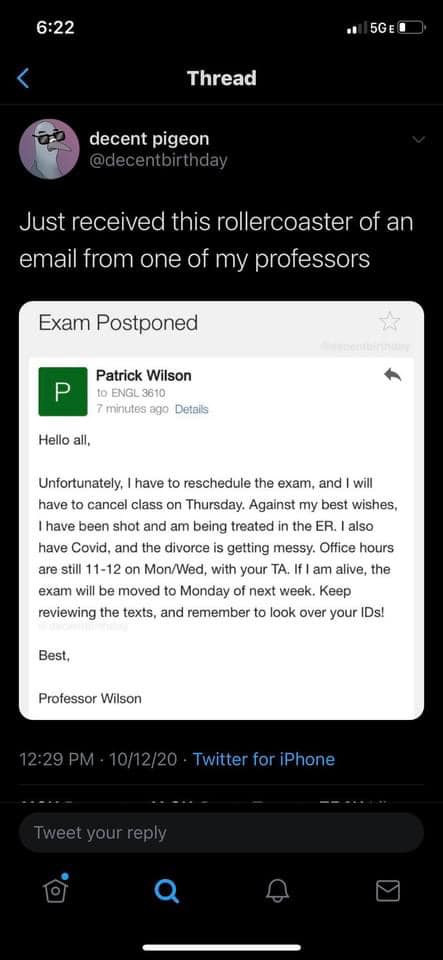 This morning on the show Nige decided to start a new segment dubbed "Gender Bender Role Play" in which he and Tamara re-enacted the series of events that came from this viral email.
Have a listen below to find out what happened next!