The tulips are blooming and the gnomes are hiding – with lots to see and do for the last week of Floriade Reimagined (HYPERLINK: https://floriadeaustralia.com/)!
The Tulip Trail has been a hit so far, with locals posting plenty of colourful pics on social media.
Canberrans can get amongst it by using the new interactive map!
The Tulip Trail is the culmination of months of work, with nearly 100 community groups, not-for-profit organisations, schools, churches, national attractions and public institutions, getting involved.
For the photography lovers out there, there's also some cool photography workshops at Cockington Green and Lanyon Homestead.
Whether you're a budding or advanced photographer, or somewhere in-between, you're bound to learn something new!
And you'll of course remember the Dogs Day Out event at Floriade.
Organisers have reimagined that as well, putting on a Dogs Night event at Cockington Green on Sunday October 11!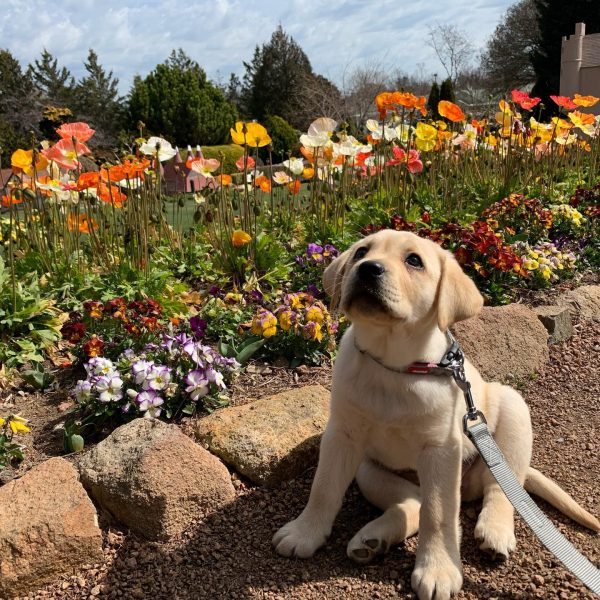 Between 6pm and 8pm, dogs and their owners will be let loose in the gardens for a couple of hours of doggy fun.
"You can head on in there with your pet, wander around the beautiful gardens, have a look at the flowers, and proceeds will also go to the RSPCA," Floriade Executive Producer, Vickii Cotter, said.
"They really just love to go on adventure and have a sniff around the flowers and they meet all their other little furry friends – it's such a nice thing."
Tickets are $30 for adults, $25 for children, $25 for seniors and $5 for dogs. Book online today!
To check out the full Floriade Reimagined program, make sure you visit the website!
Author:
Renee