I've been lucky enough to interview some amazing local business women over the past couple of months. Last week I sat down and chatted with Janette Wojtaszak. Janette is a mum, business woman, stylist, and designer. She's Canberra born and bred and managed to release her own line of handbags this year in the middle of a pandemic. How amazing is that?
Sammy: Tell me a bit about yourself, are you from Canberra originally?
Janette: I was born in Canberra, grew up here then left for a bit, and now I'm back! I think it has a magnetic effect!
Sammy: What do you like to do in your spare time? Not that you'd have a lot haha
Janette: Spare time? What's that?! Haha
When I do get some time to myself I love pottering around in my garden. Right now, I'm waiting for my Hydrangeas to bloom! I love taking my dog Cookie for a walk every night up on the Curtin ridge, and watching the sunset over the Arboretum is simply the best way to wind down.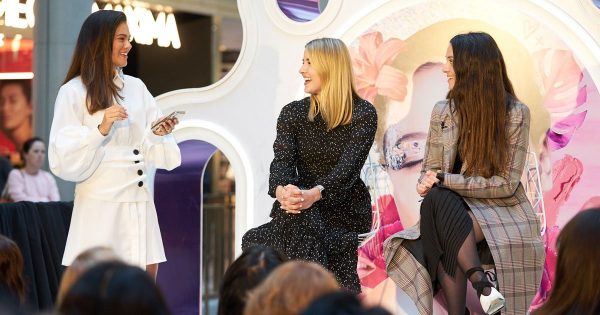 Sammy: You're a stylist, influencer, designer, business owner and a mum. How do you fit everything in?
Janette: There's this saying that I live by, 'say no to good and say yes to great'. That's what I practice!
My priority is quality time with Luna. I design, fill in orders and content create when she's at day care or sleeping!
On organisation, you have to be SUPER organised. I batch work and do the hardest things first – I love a challenge. I feel accomplished when I tick the big things off. The big-ticket items take the most brain power, so do them first.
Sammy: Earlier this year you launched your own line of bags, with a focus on organisation in the middle of a pandemic. How long has that been in the works? And what made you decide to go ahead with the launch, despite the terrible timing with COVID-19?
Janette: It was in the works from June 2019 – I was meant to launch Sorted a lot sooner. When COVID hit, I was shook, the shipment was delayed and people weren't working. There was nothing I could do about it, it was a pandemic and I have to be reactive.
I was really lucky I got them delivered when I did. It was a massive call launching in the middle of COVID but I just couldn't wait… and if I did for how long?!
It was bold to launch, but I had to be brave and go for it. Canberra… Australia were amazing and since everyone was online spending more time online, they supported local business. I'm so thankful to everyone who bought one.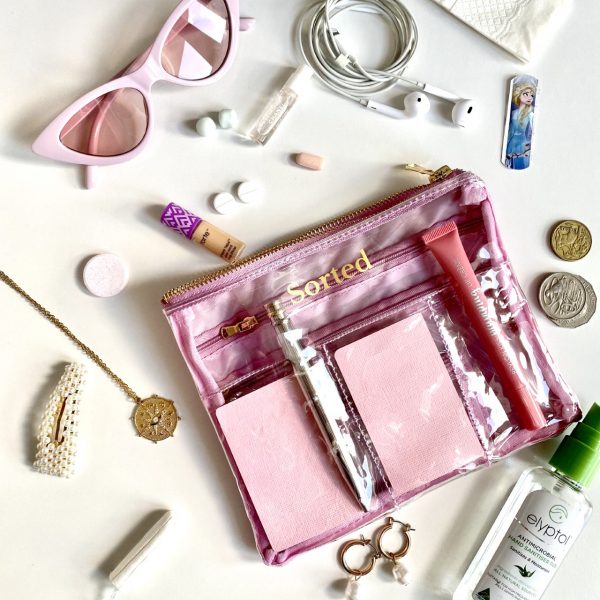 Sammy: Growing up, did you ever think you'd run your own business or design accessories?
Janette: I knew I would do something to do with fashion and lifestyle but never to this extent. I always dreamed… so being able to content create for brands that I admired when I was growing up is invigorating.
Also, working with Canberra businesses is huge for me, I love sharing what this amazing city has to offer I hope to inspire other locals to do the same.
Sammy: Tell us about the design process? How long does it take to create your own piece, from the idea itself to getting your boxes of bags in the mail ready to sell?
Janette: Have patience. The design process is a challenge, one you can learn so much from. Believe in the product because you spend lots of money on samples. You also have to consider so much beyond the actual product. Break down each step: materials, colours, function, while balancing your brand aesthetic and delivering the intended use.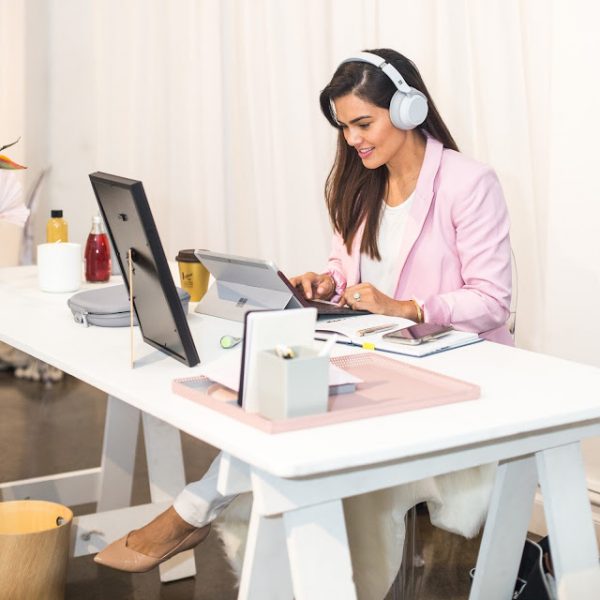 Sammy: Where do you draw inspiration from for your designs? Does your gorgeous daughter Luna ever help out?
Janette: I always include her where I can!
I keep up with the latest trends. The Sorted Bag was something that women had been craving. As I spoke to more women, they agreed and had the same problem with forgetting their lip gloss and hair ties in their 'other' bag.
I dove straight in, it had to look good but still be practical. The Sorted Bag has one clear side and one covered side so if that bag was all you took, you would literally have everything you need. It's your personal Marie Kondo!
Sammy: What have been some of your career highlights so far?
Janette: I'm truly grateful for so many opportunities that I have been given.
Being the face of the Microsoft Surface Go commercial. Luna was involved so that made it pretty special.
I have always wanted to host my own events and this year I got to do it twice.
My work with the Canberra Centre is a massive highlight. It makes me feel so satisfied. I live and breathe fashion so being aligned with them, whether I'm hosting beauty and fashion events or helping the everyday woman with her style confidence, makes me (and them) feel good.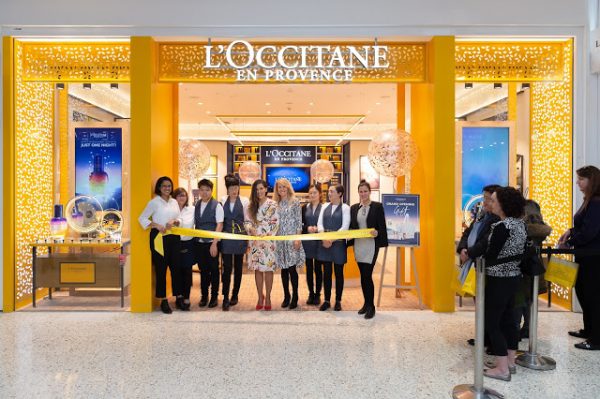 Sammy: Any advice for local ladies looking to start their own business?
Janette:
Just. Do. It. What are you waiting for?!
Believe in yourself and BE positive!
Think of every mistake as something you can learn from.