We love hearing about awesome locals and the amazing things they're getting up to. This series of articles is about showcasing local women who are kicking butt in the business world, and Jemma Mrdak is no exception.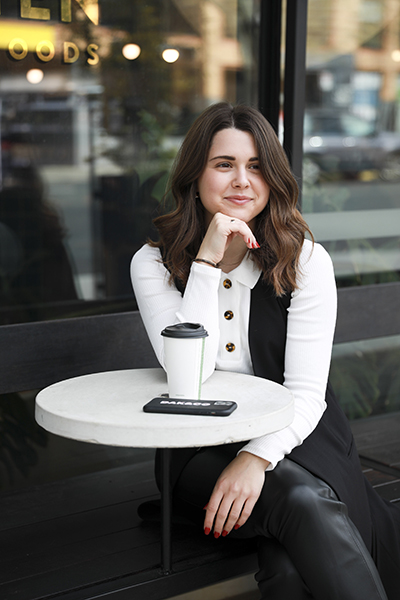 Jemma's a young Canberra business woman who runs a social media agency called Dak & Co, and talks all things fashion, beauty, fitness and lifestyle on her blog A Stylish Moment. She's a mover and shaker on the local business scene, especially when it comes to staying savvy across the socials. When Jemma had a spare moment, I got the chance to pick her brain about all things business…
Sammy: Thanks for joining me Jemma, let's cut to the chase. Tell me a bit about you… did you grow up in Canberra?
Jemma: I was born in Queanbeyan, NSW, but raised in Canberra, and I really do love living and working in this beautiful city.
Sammy: What do you like to do in your spare time?
Oooo spare time – what is that? No honestly, I'm making a conscious effort now to make time for the fun things in life – which means putting down my phone or laptop, and really enjoying being spontaneous. For me, I love to go for walks with my dogs around where we live, as well as read and spend time with my wonderful friends & family. Now & then, I'll book myself in for a massage or treatment so that I can really take some time out to relax.
Sammy: Tell me more about your business…what services do you provide…and how did it start?
Jemma: Dak & Co is a boutique social media agency based in Canberra, specialising in social media strategy, account management and strengthening your brand through social media marketing. We help entrepreneurs and business owners make an impact online, by working with them to develop unique, creative and shareable content that can elevate and highlight their brand story.
We provide the following services:
Social media strategy development & assistance with implementation
Social media account management
Social media & digital marketing coaching
Copywriting
I launched the business 4 years ago, after having worked with a variety of medium – larger organisations on their social media campaigns. Having a PR & Marketing background, I saw a market for social media support for small – medium sized businesses in Canberra, and knew that it was a service I could provide for the business owners & entrepreneurs in this city. We started with 5 clients, and have grown immensely in the last few years, and now service businesses all across Australia with the social media & digital marketing needs.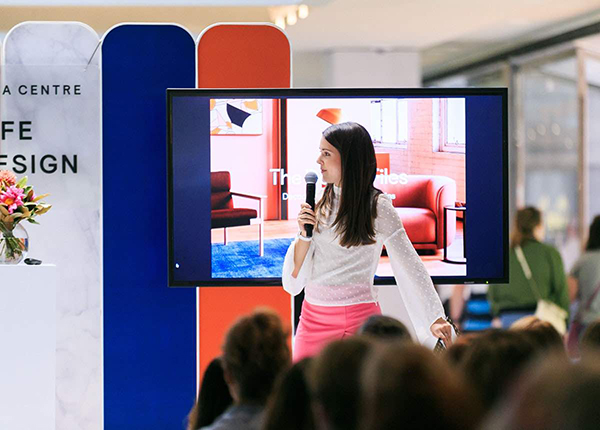 Sammy: Did you ever think you'd run your own business one day?
Jemma: No, never! I've always been strong minded and a go getter, but no I never thought I'd be the one running the show. Honestly though, although it's been a hard slog I'm so grateful that I do have my own business and am able to work for myself.
Sammy: It must be nice to be able to call the shots. Have there been any exciting milestones with the business?
Jemma: I try and reflect on the little wins and milestones through the years, as I think it's important as a business owner to take that time to reflect an appreciate the work you have achieved.
For me, in 2018 my blog and social media account, A Stylish Moment won a Bupa Blog Award, and in 2019, I was shortlisted for the Telstra Business Women's Awards. These were both pretty big moments for me. Other milestones would include: being able to hire a staff member into the business this year, moving into my own office space, and building up an extensive list of clients who I am proud to be working with.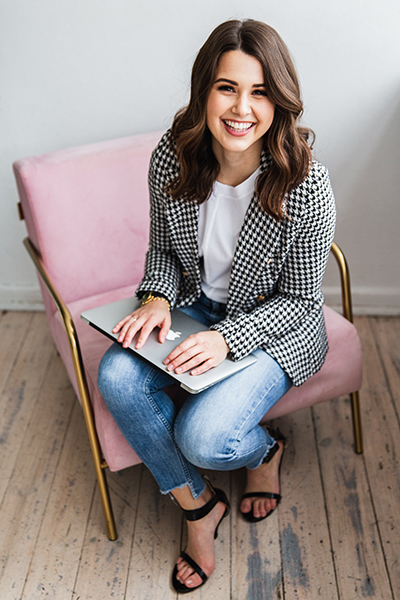 Sammy: Running your own company must get stressful…. who do you go to for inspiration or words of advice?
Jemma: It absolutely can, and especially so this year. When I need a shoulder to lean on, or advice I definitely go to both my partner Alex, and my parents. They're constants in my life and always seem to know the right things to say, especially when I get overwhelmed or stressed.
I also have a mentor who I work with and connect with who provides me support and guidance as well.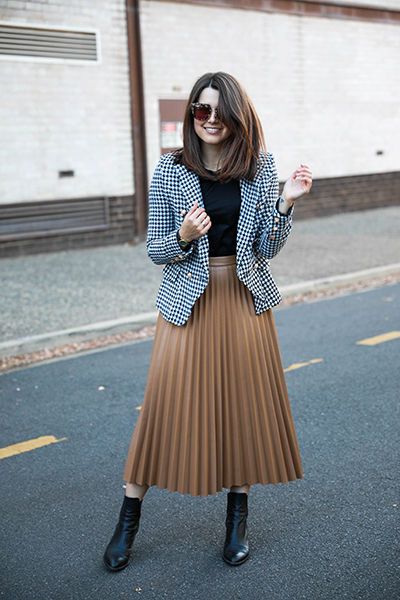 Sammy: And last but certainly not least, have you got any words of advice for any Canberra women thinking of starting a business?
Jemma: You have to really want it in order to achieve your goals & be successful. The drive and passion must be there from the very beginning.
Also, I always suggest starting small and taking gradual steps to success. I have heard too many horror stories of business owners who felt that they should do everything at once, and then it all falls apart because there was no plan or strategy in place. Slow and steady wins the race – and it's the same when it comes to being in business.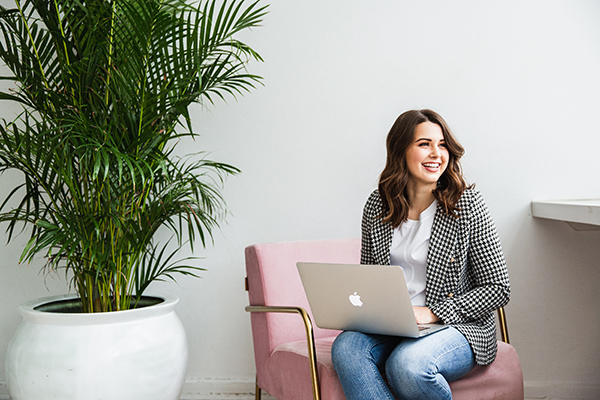 Author:
Sammy-Rose