UPDATE: The ACT Government and ACT Health Facebook pages are now both back up and running.
Earlier on Thursday, Facebook's ban on Australian media companies from posting onto its site appeared to have claimed some collateral damage in the process.
A spokesperson for the Government said it was aware of the situation and was working to reverse the decision.
"The ACT Health Facebook page in particular is an important channel for distributing information about the COVID-19 situation."
"While we're looking into this issue we ask Canberrans to visit the COVID-19 website to stay to up to date at: www.covid19.act.gov.au"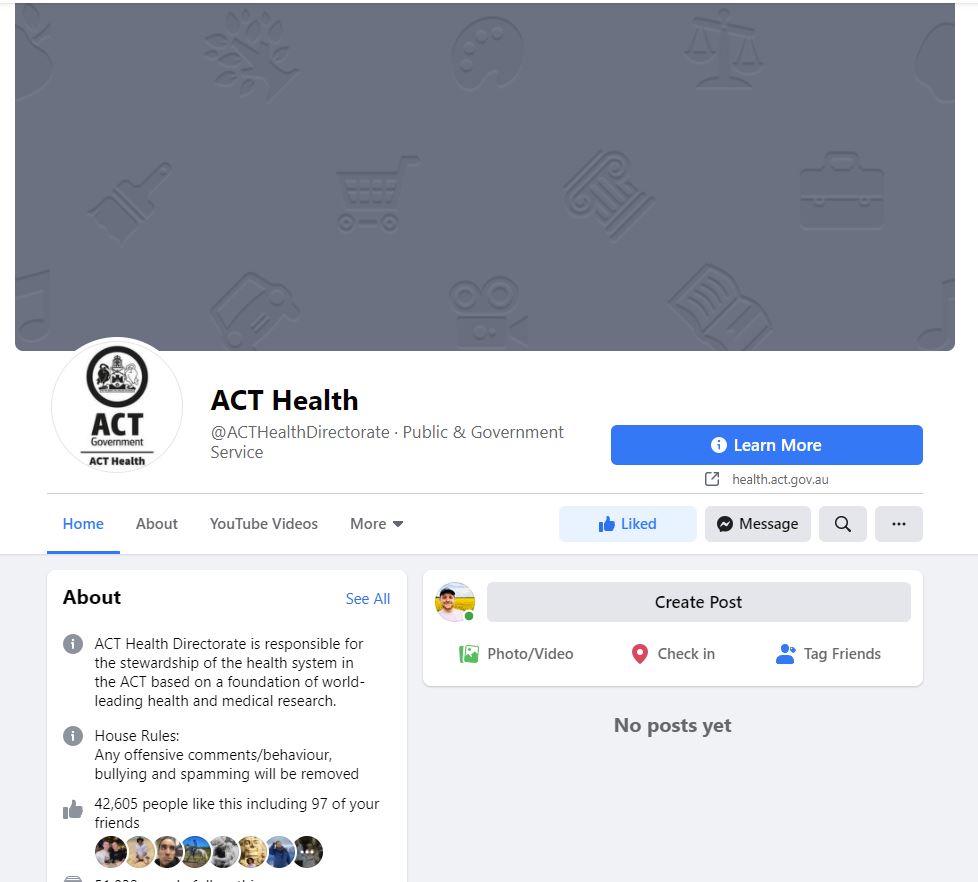 Other local pages, including the ACT Council of Social Services and Canberra Metro Operations have also been blocked from posting.
Across the country various state government pages and the Bureau of Meteorology have been taken offline.
The ban has also affected the likes of Harvey Norman and even satirical news site the Betoota Advocate.