A new report has named Canberra as the most sustainable city across the globe.
UK utilities and insurance company, U Switch, crunched the numbers, looking at things like green space, public transport, air quality and energy sources.
"When you put all of our scoring together, it's Canberra in Australia that comes out on top."
The report found 88% of the city's transport infrastructure was 'green' with Canberra's pollution index recording a low-level reading of 13.89.
That means out of every 100 particles of air, only 13.89 are polluted.
"The country's capital relies heavily on solar power and nearby wind farms, while also ensuring an incredible 94% of its residents have internet access to make this one connected city."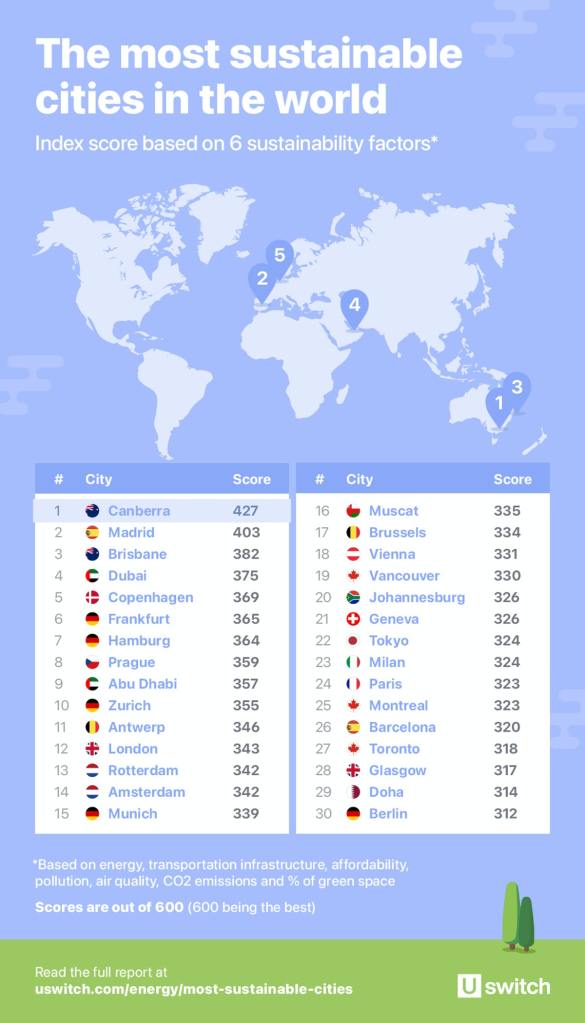 Canberra took top honours overall with a score of 427 out of 600 on the sustainable cities report.
Madrid came in number two with 403, while Brisbane rounded out the top three with a score of 382.
The city of Jeddah in Saudi Arabia came in at last place on the sustainability index, reaching a score of just 77.