Canberra's very first LEGO certified store will open its doors at the Canberra Centre on Saturday, much to the delight of the city's littlest brick builders and big kids alike.
More than 1 million bricks are on display and ready for purchase inside the 250 sqm store which features all of the signature drawcards that are synonymous with LEGO stores across the globe.
When you walk into the store you're met by a giant brick built sculpture featuring a woman who's capturing a selfie with a friendly kangaroo on her phone.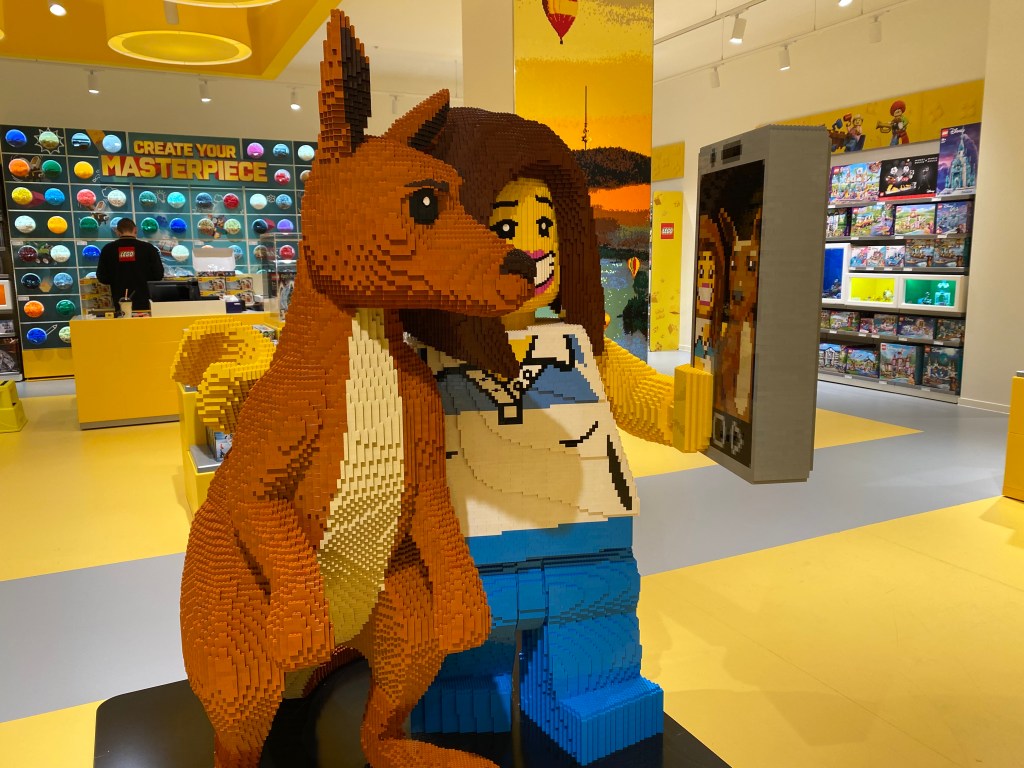 The yet to be named woman and her native Australian friend are made up from more than 46,000 LEGO bricks.
Store Manager, Ian Sackett said the model, which also took nearly 400 hours to build, is totally unique to the Canberra store.
"The Kangaroo is iconic to Australia and it represents Australia and since we're in the Capital of Australia we thought the iconic 'Roo' would be a great fit."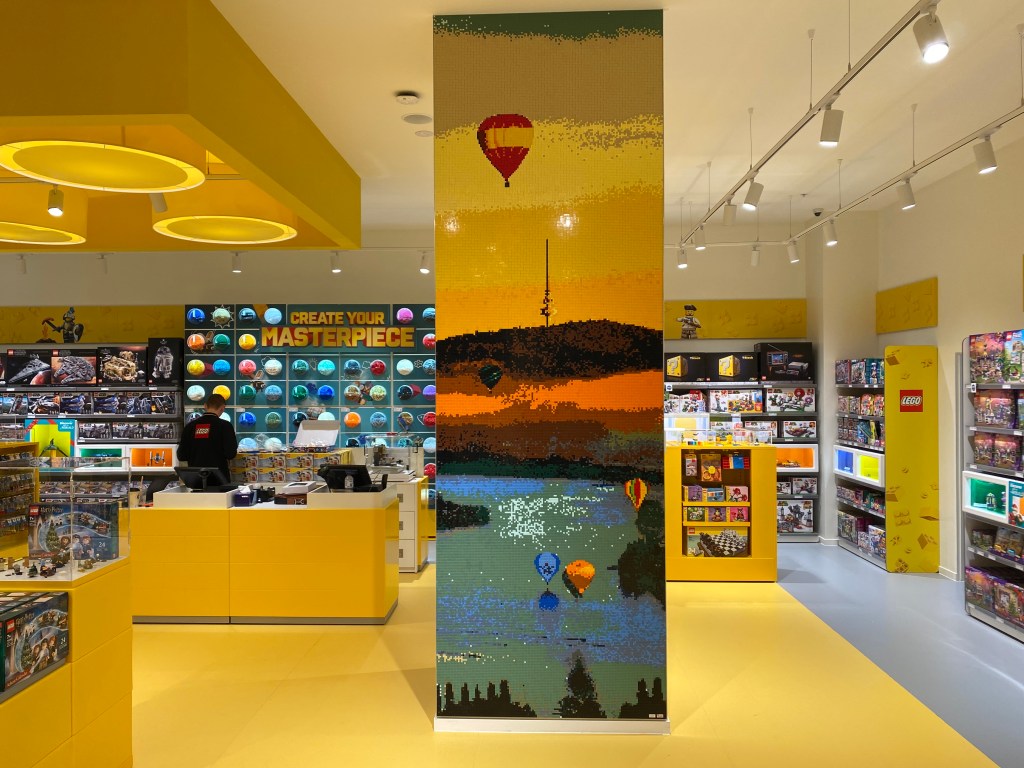 The store also pays tribute to its location in the Nation's Capital with a brick built mosaic in the Centre of the store depicting the city's iconic Lake Burley Griffin, Telstra Tower and the hot air balloons soaring through the sky above.
At the back of the store is every LEGO enthusiasts dream, the famous 'Pick a Brick Wall'.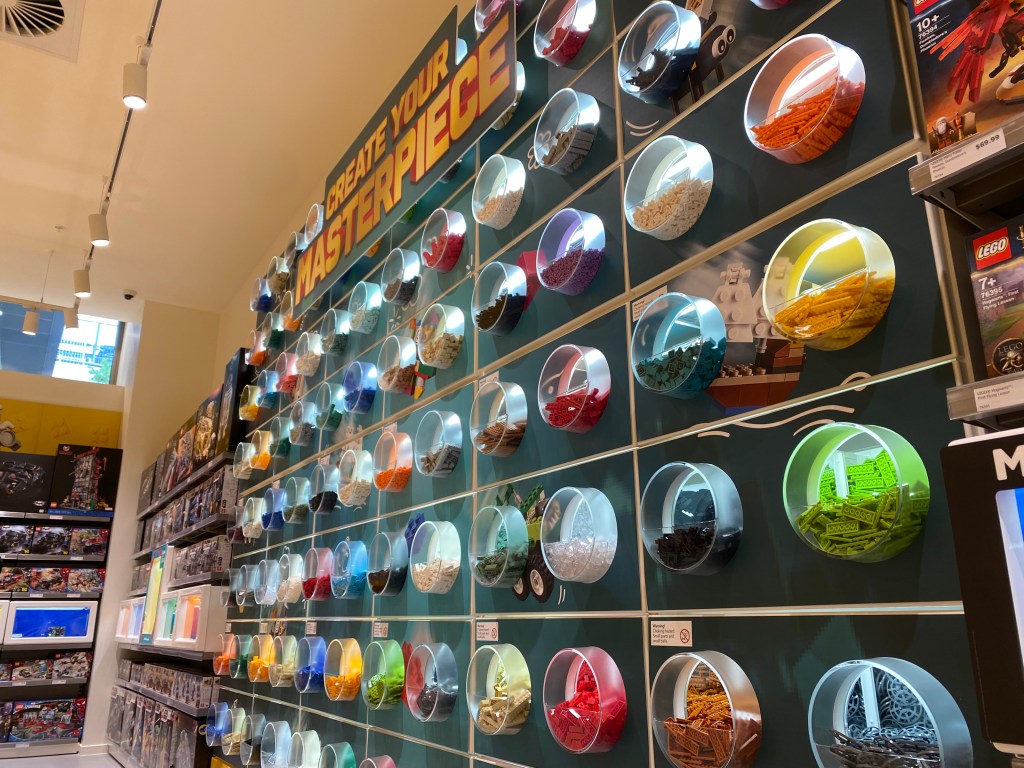 Operating in a similar fashion to a 'build your own' frozen yoghurt shop, customers have the option of two cup sizes, at set prices, and can then choose which bricks to fill up with.
"You can get any brick you want, there's no limit to how many you can get as long as the lid fits." Mr Sackett said.
Creative shoppers can also customise their very own LEGO minifigure with a range of heads, torsos, legs and other accessories available over at the 'Build a Minifigure' stand.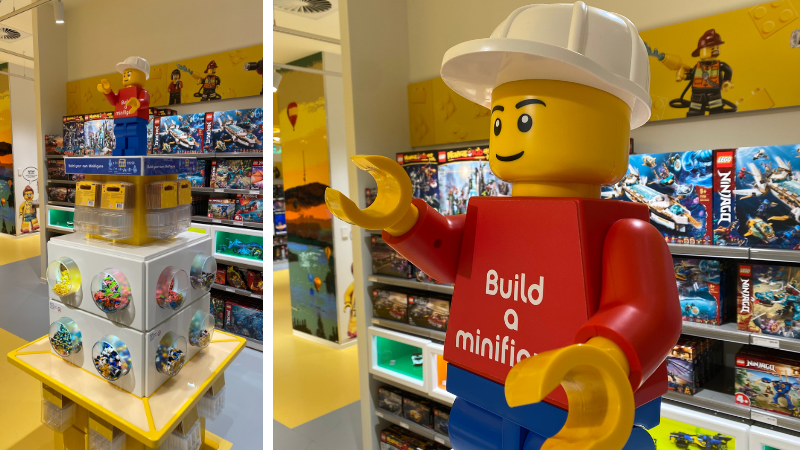 LEGO references are riddled throughout the store, from brick inspired lighting to a giant 4×6 red LEGO brick that greets customers at the door, a nod to the very first brick ever produced by the company back in 1932.
To celebrate the opening of the new store, shoppers who spend over $199 will receive a limited edition miniature LEGO store set.
You'll have to get in quick though, a limited run of 500 miniature store sets have been produced for the store opening and won't be available for purchase.
Long lines are expected ahead of the opening with eager fans forced to wait longer than expected for their brick fix after the ACT's COVID lockdown pushed back the store's original opening date.
Canberra's LEGO store opens at the Canberra Centre at 9am this Saturday 6 November
Listen to the latest news below: