The doctor who treated a man who suffered burns after wearing a high-vis shirt with a reflective stripe in direct sunlight has called the case a 'world first'.
In a letter to the editor of the Medical Journal of Australia, Dr Ioana Vlad said the 40-year-old presented at Perth's Sir Charles Gairdner Hospital emergency department in January 2018 complaining of a rash on his back.
She said she noticed the rash was right underneath a reflective strip on the high-vis shirt he had been wearing: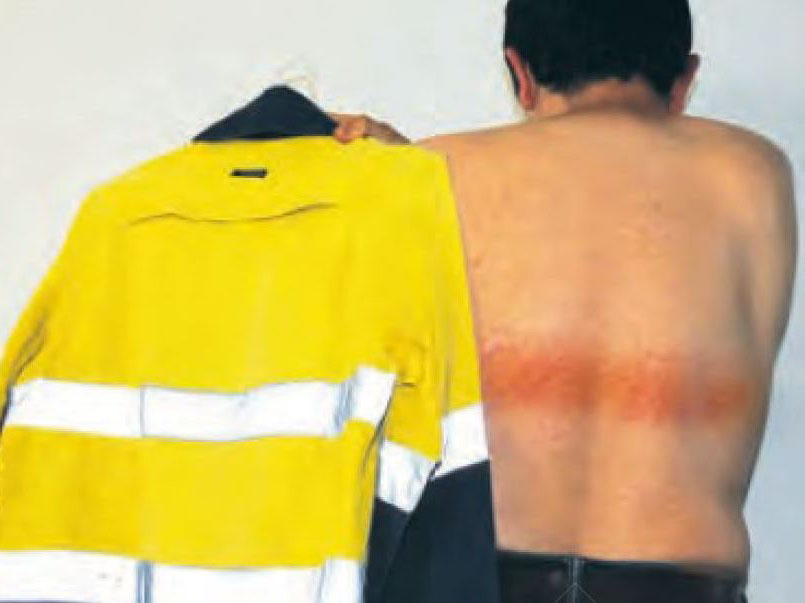 To her knowledge, it's the first reported case of skin burns due to the overheating of retroreflective tape.
While the first-degree burn was akin to what you might get from touching a hot iron, a stovetop, hair straighteners or a nasty sunburn, Dr Vlad said that pretty much anyone wearing shirts with reflective tape could be at risk of similar injuries.
"It could happen to other people as well, especially if they wear the same type of shirt and the same type of reflective tape, and especially if they work out in the sun and the sun shines directly onto the shirt," she wrote.
The man said the tape often heated up when he was working in hot conditions and that he had to regularly change positions to ensure it did not touch his skin.
Dr Vlad said that workplaces who mandate such clothing should perhaps consider using removable vests instead.
The man was treated with aloe vera and painkillers.