Canberrans are being charged more for fuel by the major retailers.
A new report, released on Tuesday, from the Australian Competition and Consumer Commission compared the average price range between the highest and lowest-priced major petrol retailers in Capital cities across the country.
It named Coles Express as the most expensive operator in the Nation's Capital, charging on average $1.70 more per litre than the average cost elsewhere across the city.
Metro Petroleum claimed the title of Canberra's cheapest operator, offering fuel for about $6 below the average price most of the time.
Difference between each major retailer's annual average petrol price and the market annual average petrol price in Canberra in 2020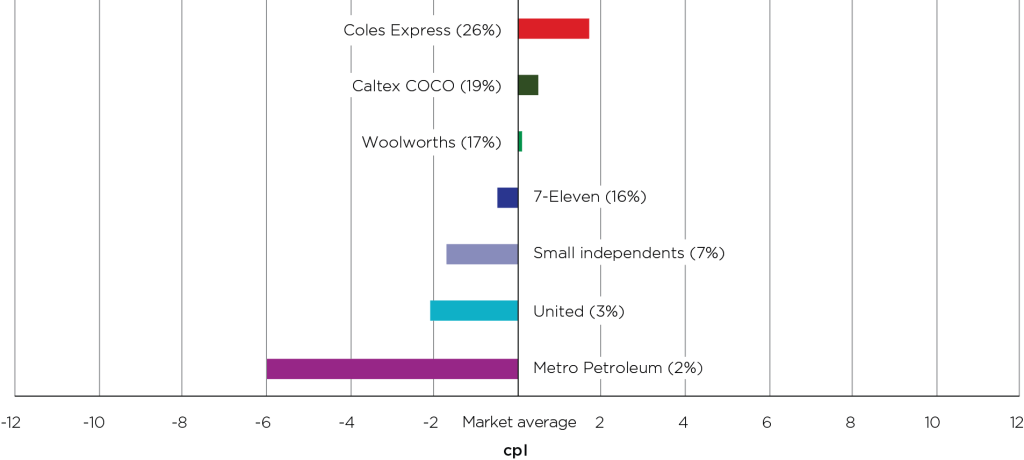 ACCC Chair, Rod Sims said Canberrans could save about $200 dollar if they're willing to shop around at some of the other independent operators.
"Consumers should bear in mind that regular unleaded petrol sold in Australia typically comes from the same refineries or import terminals, and there are minimum quality standards that all retailers are required to adhere to. This means that motorists are getting petrol of a similar quality regardless of where they fill up."
"Our analysis shows that in the four years from 2017 to 2020, certain independent chains were consistently the lowest-priced major petrol retailers across the capital cities," Mr Sims added.