The Beach is back!
Fully Vaccinated Canberrans will be free to travel to the South Coast and beyond under further changes to the ACT's cross border travel rules with NSW announced on Saturday.
Following a day on confusion when the Territory's lockdown ended, ACT Government Ministers and health officials met on Friday night to tweak the travel rules, with greater freedoms and an expanded border bubble coming into place on Saturday.
As of Midday (12:00pm 16 October 2021) the below postcodes will be added to the ACT's border bubble: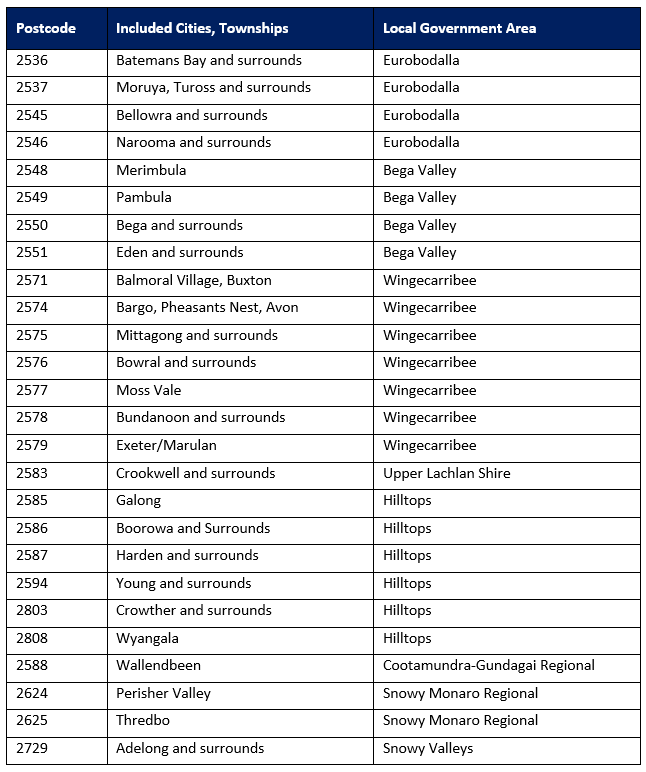 New South Wales residents from within the listed postcodes will also be able to enter the ACT.
See the full list of approved postcodes here.
The reasons for travelling beyond the ACT into approved postcodes will also change from 12:00pm, with the previous rules on essential travel removed.
The change means Canberrans are now able to enjoy the same restrictions and freedoms as regional NSW residents.
NSW RULES:
People who live in regional LGAs can travel anywhere in regional NSW but cannot enter Greater Sydney without a reasonable excuse.
People cannot leave Greater Sydney except with a reasonable excuse.
Holidays and outdoor recreation are not reasonable excuses.
When in NSW, residents of the ACT must abide by NSW Health Directions, including the need to be fully vaccinated before they travel and to check in where required.
The changes to travel rules now mean Canberrans are free to visit a pub in Queanbeyan, take a trip the the South Coast and enjoy in-store shopping throughout the state without needing to quarantine when returning to the ACT.
However, ACT residents who travel beyond these expanded postcodes will have to quarantine for 14 days when they return home.
Similarly, NSW residents from within the approved postcodes who've traveled beyond the border bubble within the own state during the previous two week period will not be able to enter the ACT.
Chief Minister, Andrew Barr said the Government will further assess travel arrangements for ACT residents when the next stage of the Territory's Pathway Forward is due to implemented on 29 October.
Listen to the latest news: