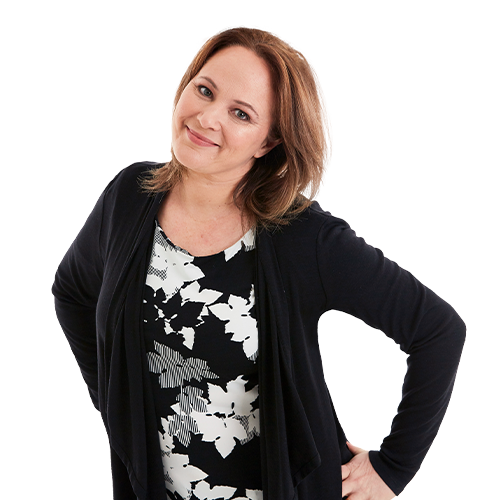 9am - 12pm weekdays
Karina
Music that makes you feel good
Job: Morning Announcer and Music Assistant
Favourite Food: How many can I pick? Seafood, roast dinners, mangoes, feijoas (actually most fruit and veg), chocolate (mostly dark these days), anything coconut, Connoisseur Café Grande Ice cream but I hardly eat it… because when I start… well let's say it gets ugly…
Ideal weekend: Coast trip or catch up with family and friends… hanging with pets.
Worst Habit: Thinking too much and stressing… not washing my car, and staying up too late.
Hobbies: Walking, Yoga, photography, drawing, growing my own veggies etc.
Favourite TV Shows: Wentworth, Love Child, Have You Been Paying Attention, and (though I though it was the dumbest idea when I heard about it) Gogglebox.
Favourite Movies: The Wedding Singer, Love Actually, Bridget Jones flicks, Bridesmaids, Pulp Fiction, Ghost, Karate Kid, Back to the Future… ok I had better stop now.
Get in contact!
Phone: 6242 1063
Email: info@mix106.com.au