The second eatery in the Canberra Centre's hawker-style food precinct has opened!
Inari is an authentic Japanese restaurant paying homage to Japanese 1960's retrofuturism.
Borrowing its namesake from the Japanese 'god of rice', Inari is the signature restaurant of Tiger Lane's own 'Sushi Shaman', Shaun Presland. Presland is one of just a handful of gaijin that have been enthusiastically welcomed into the world of Japanese cuisine and has had a resounding effect on the Japanese dining scene across Australia and beyond.
His menu deftly explores traditional Japanese dishes with modern influence, centred around locally sourced seafood.
Hero dishes include the Quail Kara-age, an adult's version of chicken Kara-age of butterflied whole quail, in a buttermilk marinade, dusted in our signature spice blend and served with our house anticucho red and yellow sauces.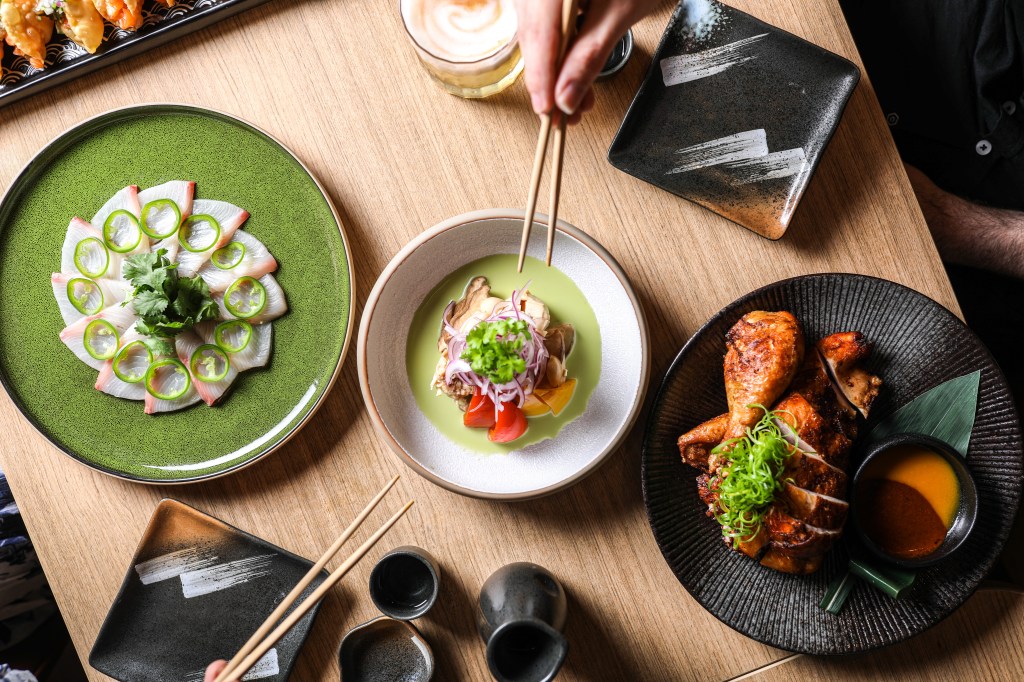 There's also the glacier 51 Miso Tooth-fish, sustainably caught from Antarctica, marinated for two days in a traditional old-school Saikyo miso paste from Kyoto and grilled until golden brown and crisp on the edges.
"I learnt this dish in 1995 and have paid homage to it my whole career, while incorporating a sustainable species," says Presland.
Inari will be open for lunch Friday and Saturday from 12pm – 3pm and dinner from Wednesday to Saturday from 5pm to 9pm. From Saturday 21 January 2023, Inari will be open for lunch and dinner every day of the week.
Check out their website HERE