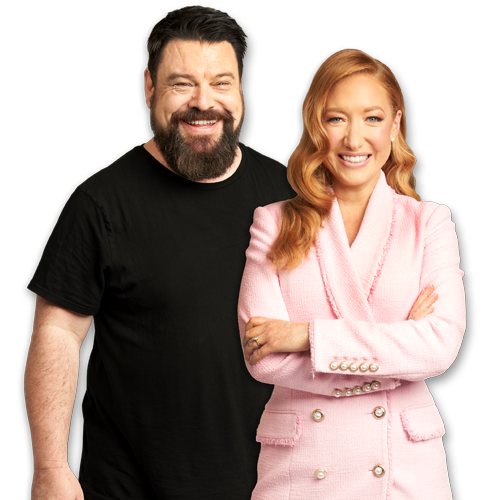 Weekdays, 6am - 9am
Kristen & Nige
Music that makes you feel good
Kristen Davidson and Nige Johnson are Canberra's radio power couple – they're the most recognisable and successful media personalities in the capital.
Friends for over a decade, this pair have consistently delivered Canberra's number 1 radio show since launching in 2018. However don't be fooled, they've been on air for longer than that, just doing their own thing….
Kristen is Canberra's number 1 female radio personality, leading the Mix Breakfast show for over 6 years. A journalist by trade, you've probably seen her on TV, read one of her columns in various publications or follow her popular socials.
Nige is a video gamer, Dad to cat Harri and the King of Canberra radio – broadcasting in the capital for over 20 years.
With Kristen and Nige, you enjoy breakfast with friends. They're the most informative, fun, thoughtful pair who deliver a show that's everything Canberra.
Get in contact!
Phone: 6242 1063
Email: info@mix106.com.au