Baz Luhrmann's William Shakespeare's Romeo + Juliet was released in 1996 when a young Producer Billy, was in high school.
Claire Danes (who played Juliet) became Billy's new celeb crush after watching the film (who can blame him!)
He was so infatuated with her at the time he not only wrote her a letter but also made her a friendship bracelet to send along with it!
Totally sweet and totally a reason to poke fun at him.
The real kicker is that she ACTUALLY wrote back!
While Billy can't find the response letter after all those years, he's very adamant that she definitely did reply.
The letter response according to Billy, went along the lines of:
"Dear William John, thank you for your letter and the bracelet."
Thanks to Billy's cousin, we got this lovely reimagination of the film's cover.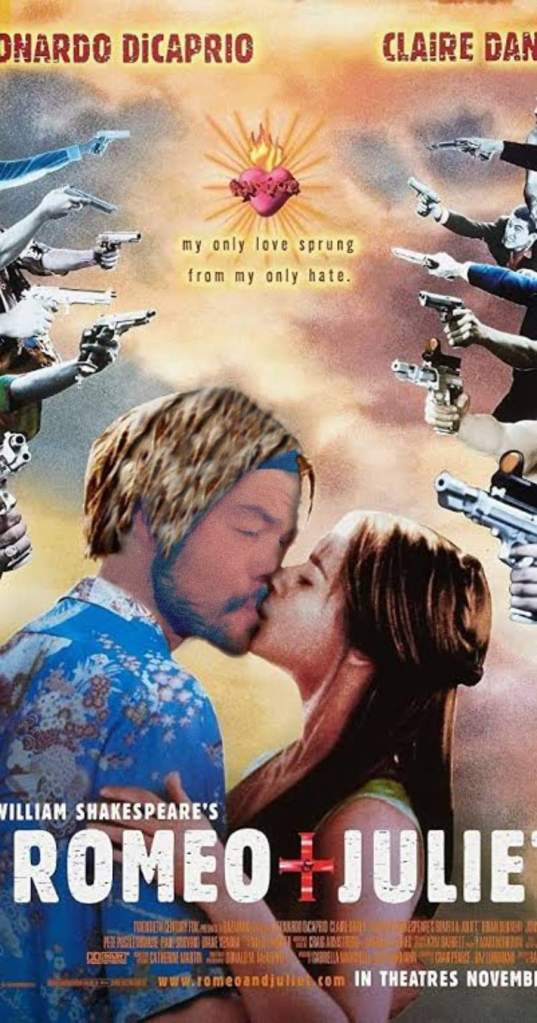 Kristen and Nige were left in stitches with this story as it sounds nothing like the Billy we know now.
Take a listen: