Every now and then a newsreader will come across a story that must be too good to be true.
Last week, Mix 106.3 News Director Lewis Haskew messaged Sammy, the journalist for CBR WRAPPED with a potentially hard-hitting story.
Lewis sent Sammy a Twitter screenshot which read…
Game changer! Sir Tom Jones announces he has donated 10,000 sex bombs to the Ukrainian armed forces
Sammy, a Tom Jones fan, spent the next 10 minutes frantically searching all corners of the Internet looking for proof of this once in a lifetime tale.
Then she decided to text Lewis back, looking for further confirmation from her News Director: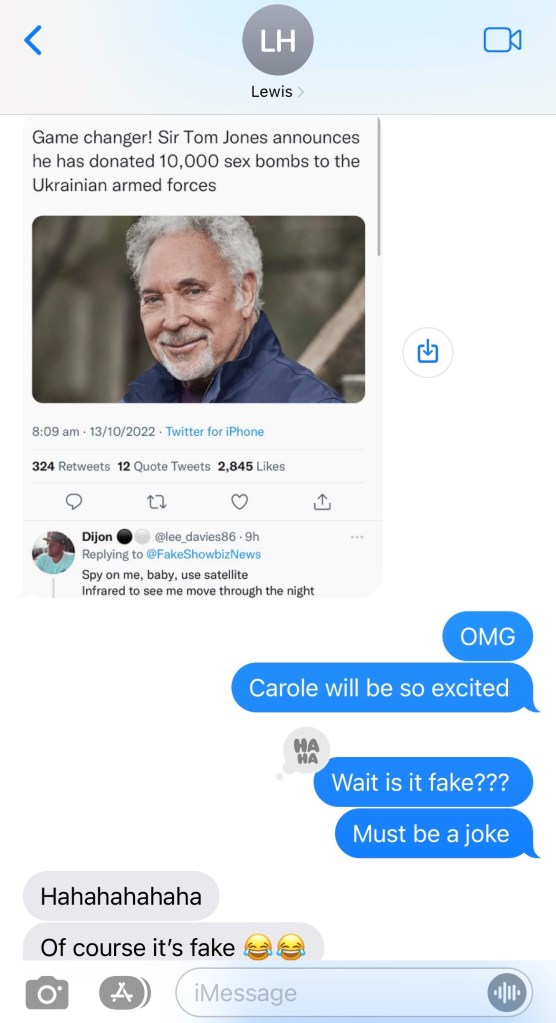 For a laugh, listen to the full break here: