In the unlikely event of a zombie apocalypse it turns out you might need to make a hasty exit from the Nation's Capital.
A recent study, looking into the survivability of Australia's capital cities in such an event has listed Canberra at second last.
The study looks at 5 key indicators based on data from the Australian Bureau of Statistics and gave each city a total overall score out of 10.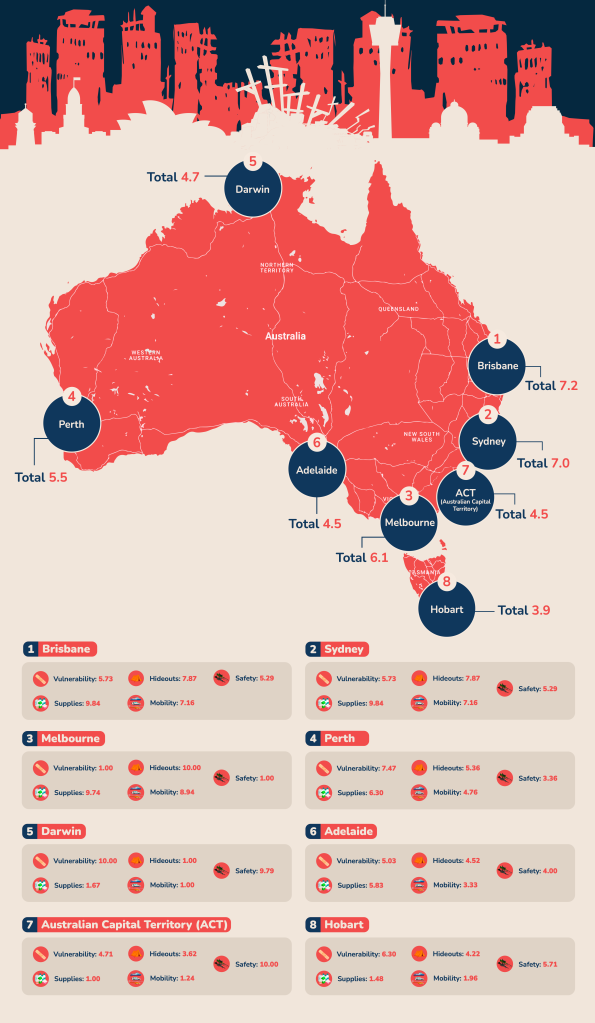 The Mix106.3 Breakfast show with Kristen & Nige chatted about the study and came up with a few suggestions about places they'd hide around Canberra.
Listen to the full chat below:
Get more of the latest news right here and stay up to date by subscribing to the Canberracast